Zen Cart Event Designer Module from MagneticOne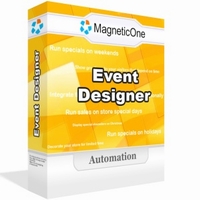 Zen Cart Event Designer module integrates with your existing online store, allowing you to schedule events well ahead of time, letting the module switch them on and off. Perfect for small online stores, it simplifies the process of preparing special offers and sales, and streamlines store marketing process, while alluring customers, making their buying experience exceptional.
This tool allows you to create holidays greetings, make scheduled product description changes like adding announces/releases/news, store decoration, sale promotions. The possibilities are limitless.
Event Designer Benefits and Advantages:
Add intelligence to your store – Increase the sales by implementing new ideas with less efforts. Make carefully-timed announcements and product changes. Store marketing initiatives work without your constant concern: the event is setup once, runs steadily and turns off right in time, delivering ease of use and management
Run The Right Sale Every time – Show sale message when sale is active – no more useless outdated sale initiatives.The right technology can simplify your daily activities
Special Events for Every Occasion – Events can be prepared days, weeks, or months in advance. By controlling both data and time, you can prevent undesired messages: your store will never greet visitors with New Year in the middle of February
Make Your store stand out easily – Want a very unique in style and design, yet marketing-efficient store – Event designer is a "must-have". Improve the communication between a Store and customers – it improves the overall perception and receptiveness of your store
Time-sensitive announcements are easy – No more embarrassing expired offers or seasonal greetings! Initiate announcements immediately or pre-schedule them ahead of time. You control when the event is allowed to begin and when it must stop. A convenient calendar interface appears for easy date selection
Save time managing your store – Limited time and resources to get the job done and keep the store running? By preparing events ahead of time, Event Designer reduces the burden of frequent administration and management. Do your administration when it suits you, rather than at the busiest times of year
Comes with more then 25 premade Holliday Events out of the box !
it just works
Screenshot: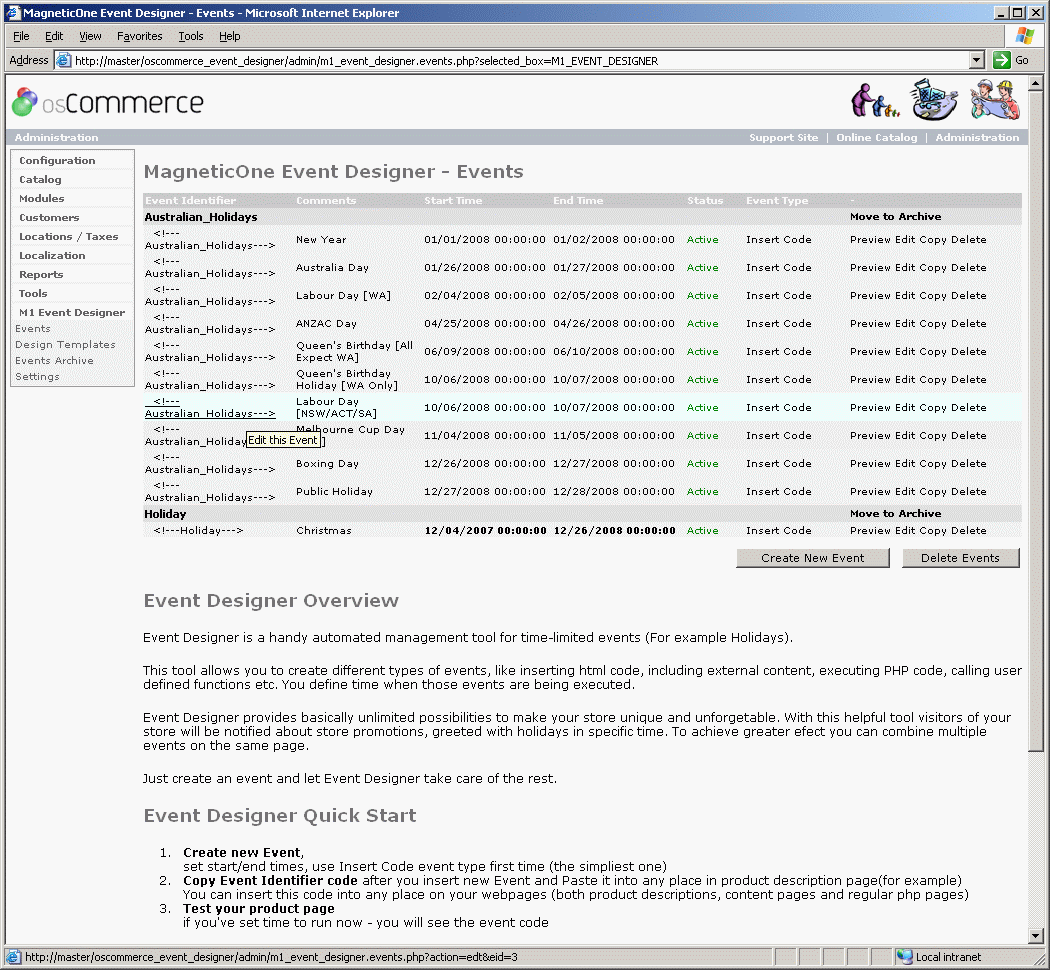 Price: $169.00
Tagged with: Zen Cart Module
---