Zen Cart BrokerBin Data Feed Module from MagneticOne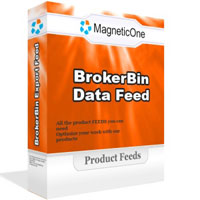 Zen Cart BrokerBin Data Feed is a Zen Cart contribution which assures the easiest export of your products into BrokerBin.com – one of the best Pay-Per-Click services.
BrokerBin is the World's Largest B2B Wholesale Network exclusively for Brokers, Resellers, and Integrators, over 10,048 members in 61 countries. Their unique sourcing and searching tools were requested by and designed for companies like yours. Buy and sell new and used systems, software, parts, peripherals and bulk shipments in RECORD TIME!!! BrokerBin.com is currently the largest and most productive website of its type, committed to integrating market and user input into a beneficial, cost-effective and reliable business tool.
Whether you are a publicly-held company or a small computer shop, BrokerBin.com can increase your client base, profitability and efficiency. BrokerBin is an IT, telecom, imaging and POS B2B marketplace. It is a membership only organization open to resellers, brokers, service centers, integrators and wholesalers. The service allows members to access a worldwide network of resellers and their inventory. Items are updated daily. From thousands of manufacturers and resellers.
Main features:
easy to use and configure
multilanguage support
multicurrency support
ability to export only selected categories
ability to include/exclude products marked "out of stock"
ability to include/exclude products with zero quantity
capability to include/exclude products with zero price
capability to strip HTML from Product Names
capability to strip HTML from Product Descriptions
capability to set default shipping cost
ability to limit number of products exported
ability to set currency that is used during export
ability to customize name of the export file
inline text recommendations for fast initial configuration
ability to automatically upload feed via FTP
ability to send feed via email
third party sales channel tracking (Google Analytics, WebTrends, OneStat, 123LogAnalyzer, Netmining etc)
optional GZIP compression of feed contents
additional Live Product Feed URL options
ability to validate feeds (XML-based feeds only)
ability to store feed on your server
exported products filtering by name, quantity, model, price etc
ability to append additional info like price, manufacturer to exported product name
multiple export configurations
preconfigured Google Analytics support
supports most of standard-compliant SEO-friendly URL modules/addons
Click Tracking / ROI Tracking
online documentation and Quick Start instructions and more…
Screenshot: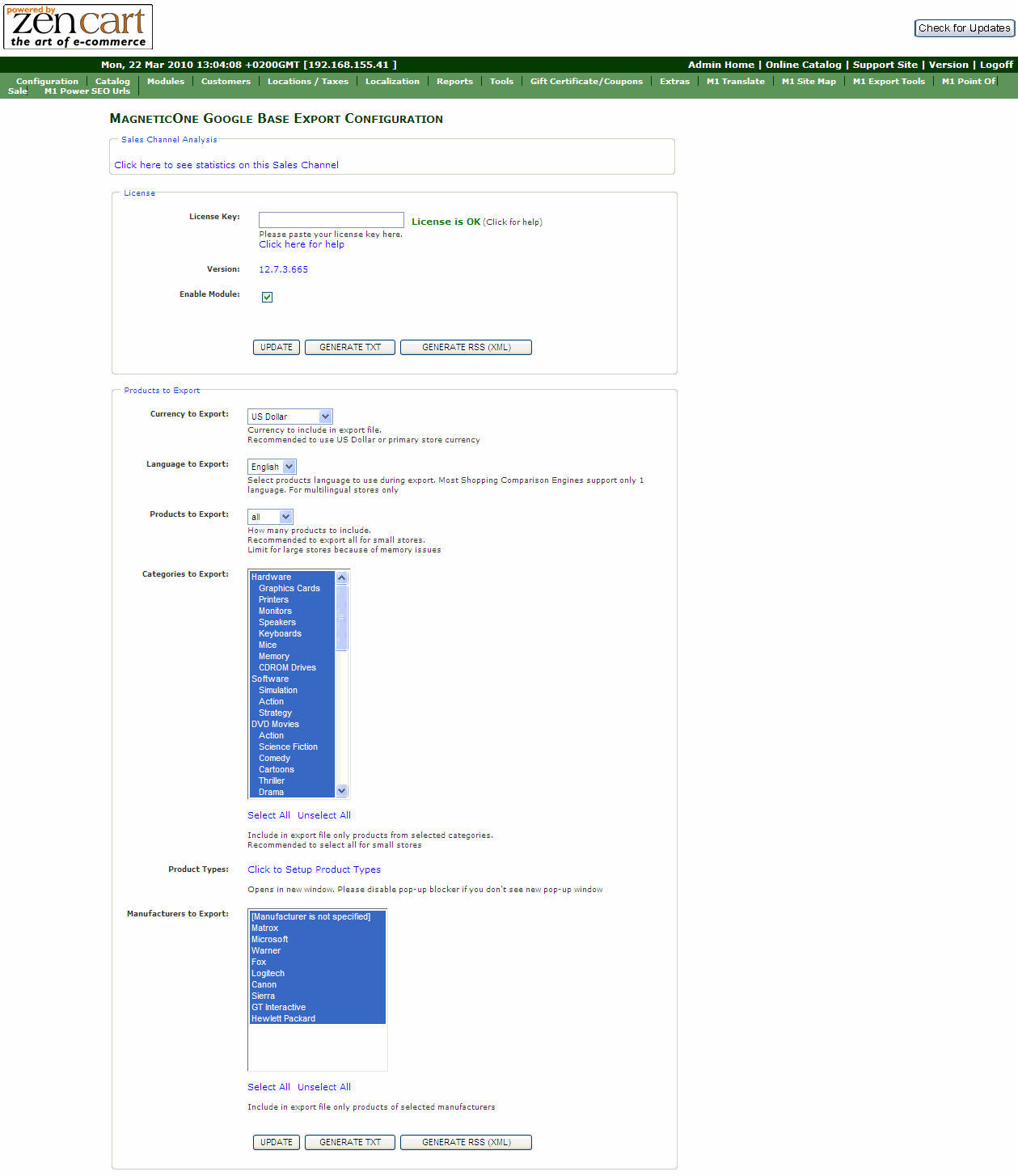 Price: $29.00
Tagged with: Zen Cart Module
---