Focus - Minimalistic Premium Tumblr Theme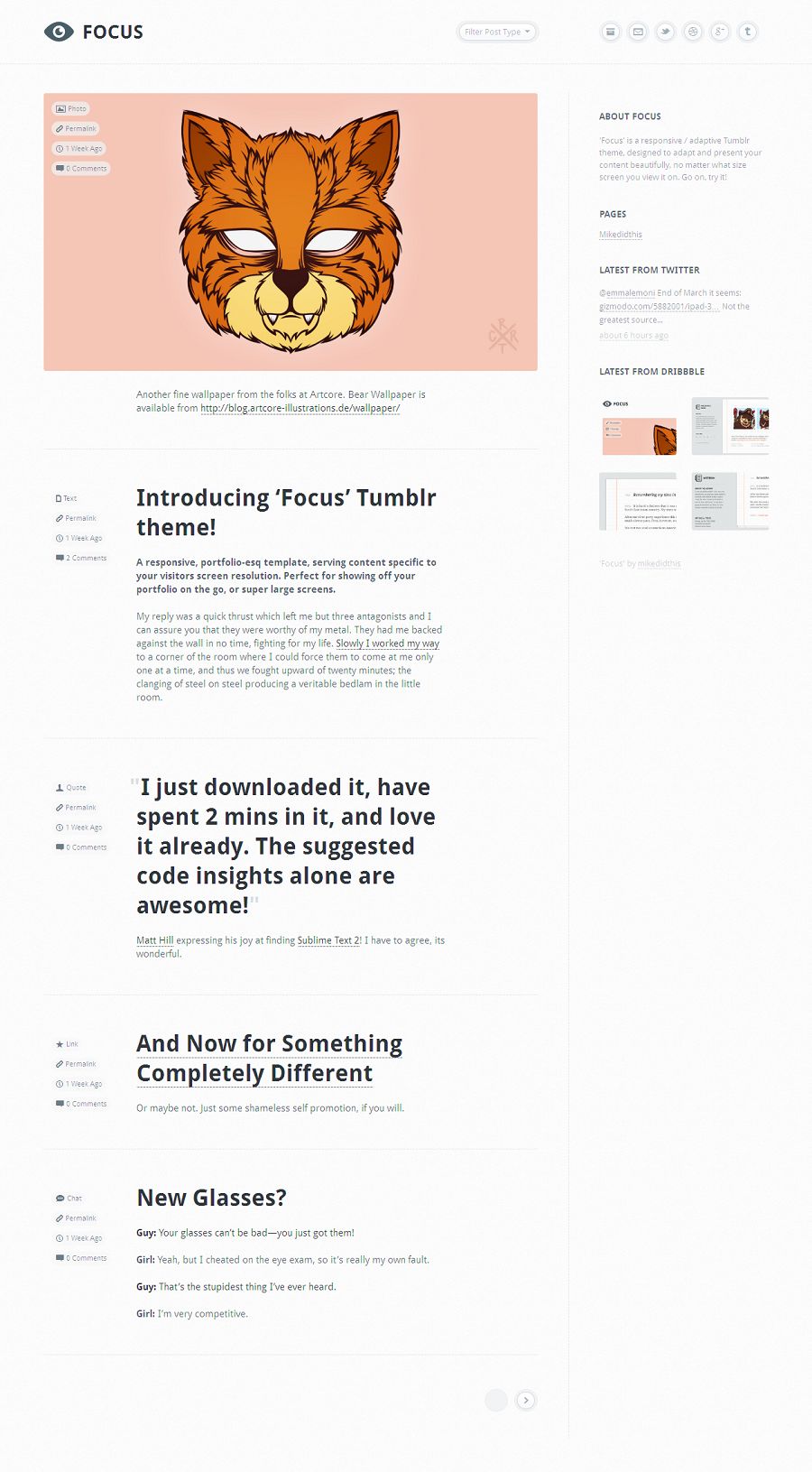 Focus is a minimalistic, responsive Tumblr theme that presents your content to any device, without clutter. This theme gives a tailored view to each device (Android, iPhone, iPad, Desktop, etc) that visits it and only serves the content that is required, helping to speed up delivery of your site. Easy to change colours and background images as well as support for Disqus and Google Analytics.
Features:
All Post Types
High Resolution Images (Client Side Image Replacement)
Responsive Design & Code
Looks Great Any Sized Screen (Mobiles, Tablets and Desktops)
Customisable Text & Theme Colours
Customisable Logo & Background
Social & Email Links
Support For Pages
Twitter & Dribbble Feeds
Google Analytics Support
Simple, Well Documented Installation Process
Continued Support, Features and Updates!
Price: $16.00
Remember:
Theme Forest
offers $2.00 Discount when you prepay money to your account before purchase.
Tagged with: tumblr blog theme , tumblr microblog theme
---