Altered Perspective Premium Tumblr Theme, Tumblr Template Design, Mojo Themes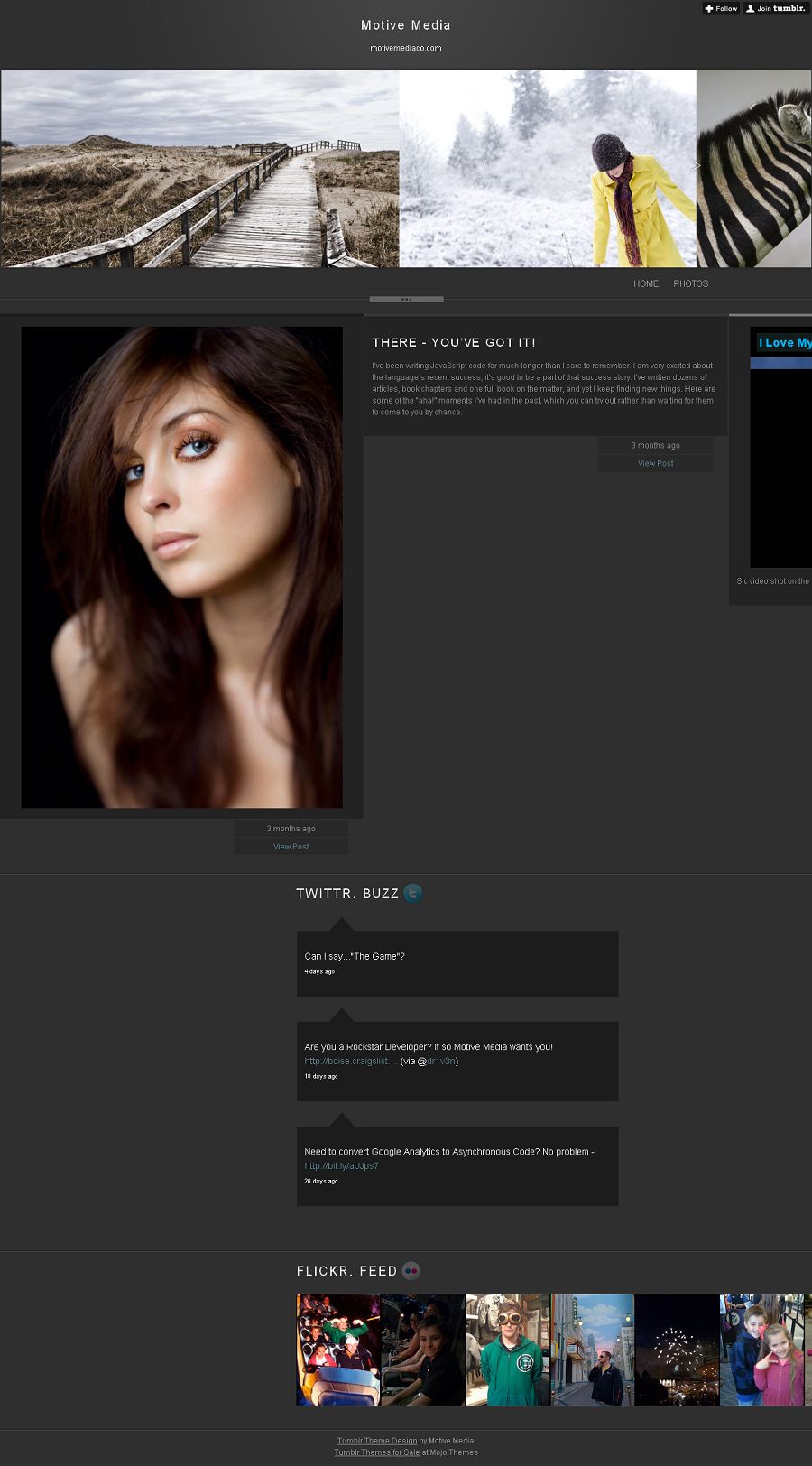 Designed especially for photographers and the creative type, the Altered Perspective theme features a custom JavaScript photography header and a unique left to right scrolling/post feature. Nothing says creativity like being different. That's what this theme is different.
Other features such as Twitter and Flickr integration are available as well. See the complete list of features and technical data below.
Features:
Sliding header photo gallery
Upload up to 5 photos via Tumblr!
Easy Twitter feed integration
Easy Flickr photostream intergration
Unique horizontal scrolling posts
Disqus Comments integration
All PSD, CSS, HTML, JS, and other external libraries are included!
Price: $12.00
Mojo Themes offers $2.00 Discount when you Deposit money to your account before purchase.
---