Seashell Premium Drupal 6.x E-commerce Theme from ThemeShark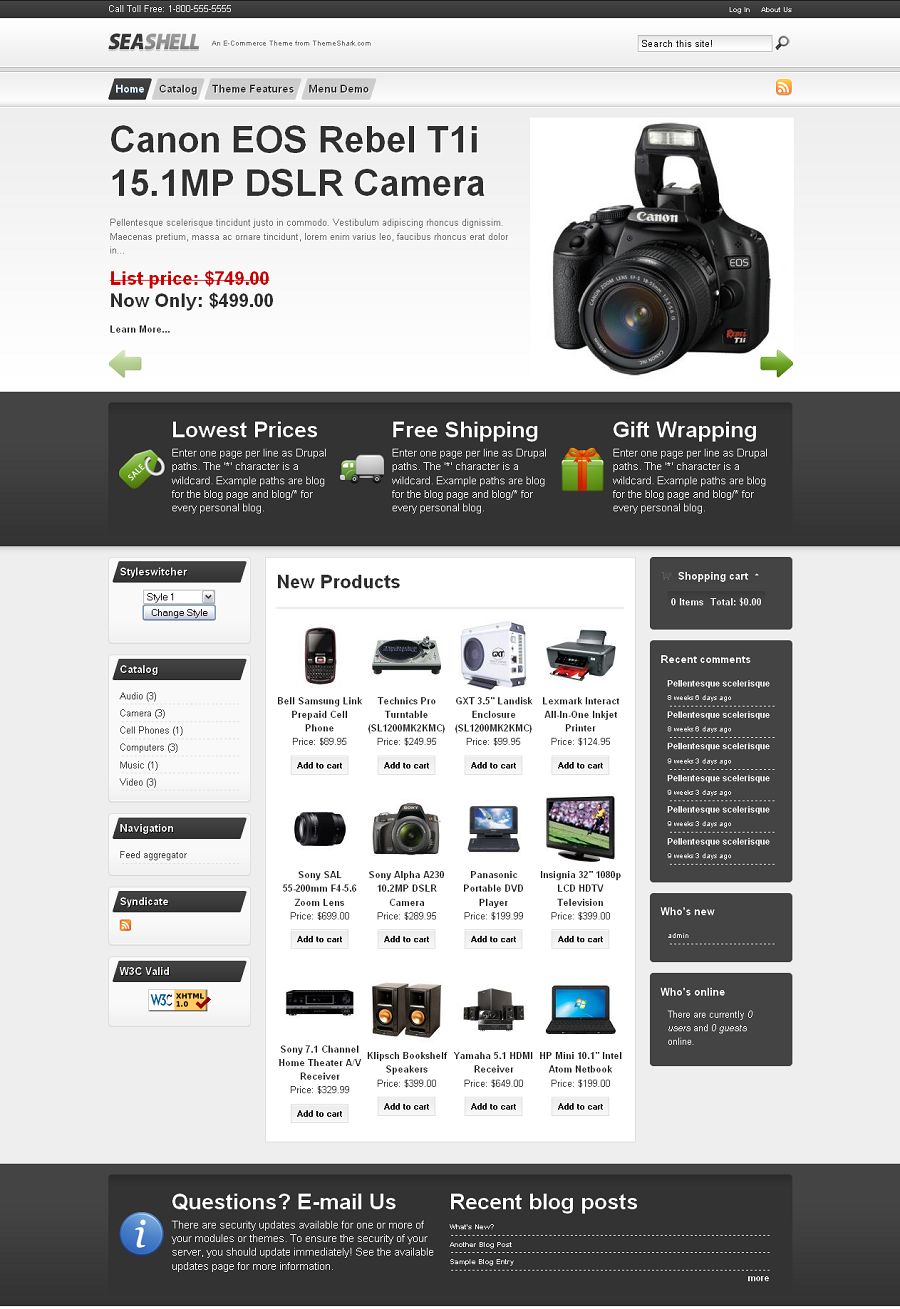 Seashell is a perfect Drupal E-Commerce Theme for your Drupal powered shopping sites. Seashell includes support for both Suckerfish and enhanced, animated Superfish drop-down menus.
Features:
ThemeShark's Easy Installer w/ Drupal 6.16: Setup within minutes!
Currently Compatible with 6.x
12 custom regions for maximum versatility
Basic Support for Ubercart (and Views Carousel)
100% Tableless CSS Layout
W3C Valid XHTML Strict
Fixed or Fluid Width
Resizable Left and Right Sidebars
Six Vibrant Color Styles
Custom Typography
Suckerfish and Superfish Enchanced Menus with jQuery animations and easing effects
Tested with FF3, IE8, IE7, IE6, Safari, Chrome and Opera
Download includes layered .psd files, logo font and Views exports for manual setup.
Price: $70.00
Tagged with: drupal ecommerce template , drupal ecommerce theme
---