Minimalist Premium Drupal 6.x Theme from ThemeShark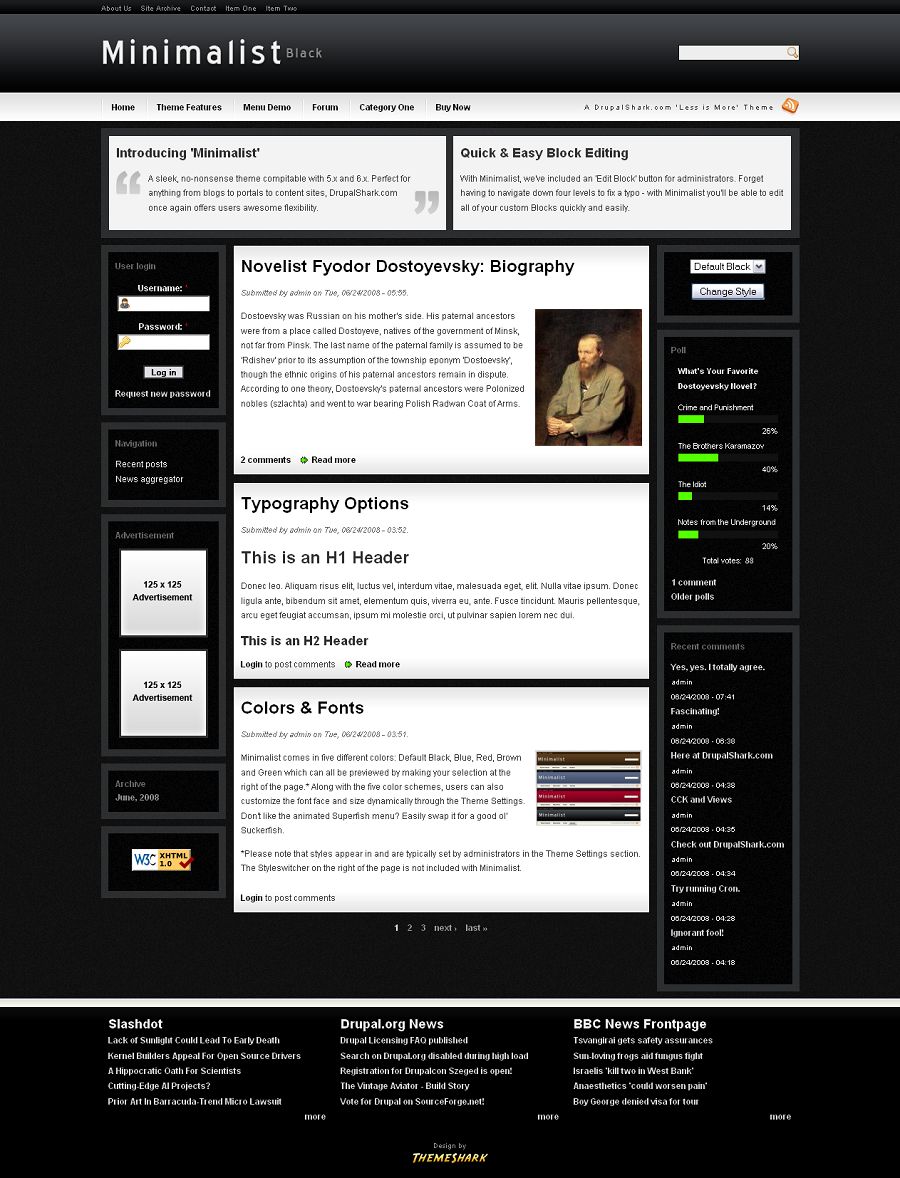 Minimalist is a sleek, no-nonsense Drupal theme compitable with 5.x and 6.x. Perfect for anything from blogs to portals to content sites. Minimalist includes a 'Edit Block' button for administrators. Forget having to navigate down four levels to fix a typo – with Minimalist you'll be able to edit all of your custom Blocks quickly and easily.
Minimalist comes in five different colors: Default Black, Blue, Red, Brown and Green which can all be previewed by making your selection at the right of the page.* Along with the five color schemes, users can also customize the font face and size dynamically through the Theme Settings.
Features:
ThemeShark's Easy Installer for Drupal 5.x – Setup within minutes
Currently compatible with Drupal 5.x and 6.x
100% tableless CSS layout
W3C valid XHTML and CSS
Dynamically switch between fixed or fluid width
Three different sidebar layouts
Five color styles
Custom typography options
Suckerfish and enchanced menus
Tested with FF2, IE7, IE6, Safari and Opera
Download includes .psd source files for logo and each color style.
Price: $70.00
Tagged with: drupal blog theme
---