UX Pearlwhite - Fast Responsive Magento Fashion Store Theme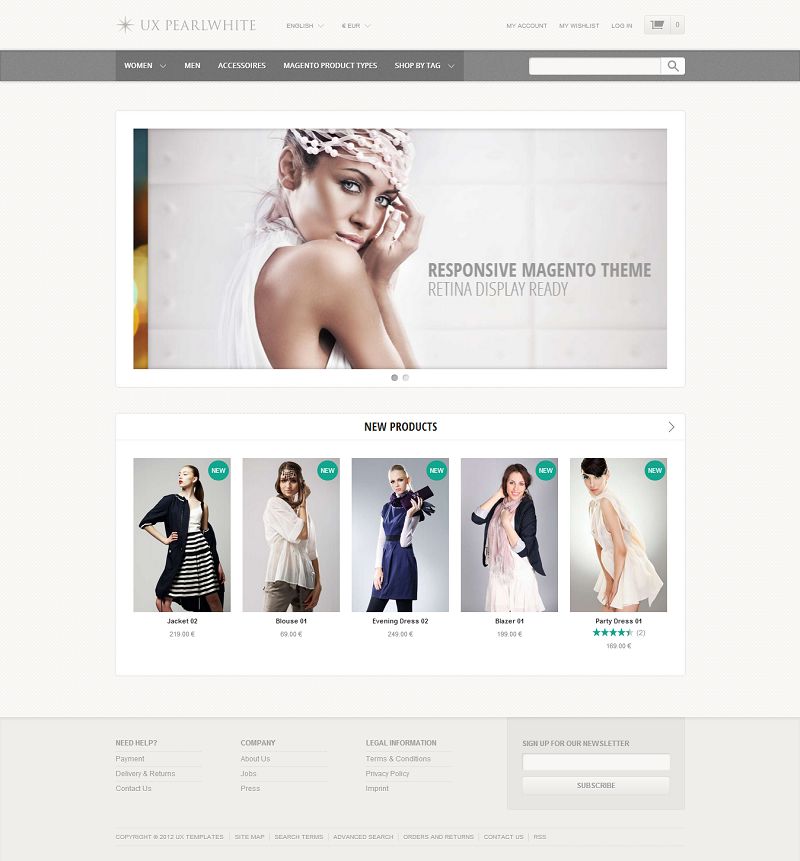 UX Pearlwhite is a fast and responsive Magento theme for fashion stores. This theme has a simple and clean layout and it is suitable for a wide range of online shops. The configuration file gives you control over any color, box-shadow, border, text-shadow and border-radius of the theme. All pages are customized, Custom lightbox effect for main product images and terms & conditions.
Features:
Smart Coloring
Retina ready display
Mobile First responsive design
SASS Enabled
Touch enabled slideshow and Carousels
reate your own custom themes based on UX Pearlwhite.
Rectangular and square format images are supported.
Choose between isolated images on white background and normal images with colored background.
Price: $80.00
Remember:
Theme Forest
offers $2.00 Discount when you prepay money to your account before purchase.
Tagged with: magento 1.7 theme , magento 1.8 theme , magento fashion store theme , responsive magento theme
---