Qualities Of The Best Hosting For WordPress Website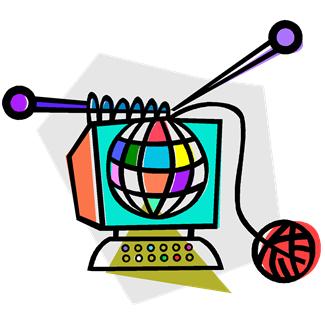 Web hosting is often an overlooked part of blogging or keeping a website online. For some people, what is more important is the website itself – its visual appeal and characteristics and contents. Very little attention is given to that part which causes the website to be viewed or seen by other people on the World Wide Web. Without the understanding of how important it is to have the right web hosting company for the website, some people may just end up with one that provides poor hosting services.
Qualities of Good Web Hosting Service Provider
With several web hosting companies proliferating around, claiming to offer the best hosting services for your website, a website owner like you may find it difficult to determine which company really offers the best services. The fact is, if you make a random online search on web hosting, you will have generated pages upon pages of websites that offer the service, including websites of companies that operate offshore. And while outsourcing for this particular service is normal, a website owner still has to determine if it's better to engage an offshore-based web hosting company or choose one that is locally-based for convenience.
Determine Your Website Requirements
This should be the first step to take. You need to determine the basic requirements of your website to be able to run online without a problem. This includes storage capacity for the static content of your website, the amount of bandwidth that will facilitate the smooth running of the website on the World Wide Web, server uptime, number of email accounts needed by the website, server specifications, software version of the operating system of the server, type of server operating system, and number of MySQL accounts, if the website is not using the WordPress platform. Once these elements are determined, you can start your search for the web hosting company that will best provide the needs of your website.
Server Uptime: 99.9%
This element is very important and critical to how your website will fare on the World Wide Web. If your web hosting company is not reliable, the internet users will find it difficult when they can access your website. And in times when your website becomes invisible online, you will be missing a lot of business opportunities. Your web hosting company should ensure that your website is always up and running on the internet. Otherwise, you are likely to lose visitors and customers. You should choose a web hosting company that guarantees 99.9% server uptime.
Software Version of Operating System
It is also important that the best hosting for WordPresswebsite should have a server that runs on the latest version of either Linux or Windows operating system. And since your website is using WordPress platform, it is recommended that a Linux-based server is chosen for compatibility reasons. WordPress was originally designed for Linux O/S. Hence, all of its features are compatible with Linux and this will allow the website to run online smoothly and with little or no technical compatibility issues.
Reliable and Available Technical Support
No website owner would want a web hosting service provider that cannot be reached at any given time of the day, or especially if the visitors and customers of the site encounter technical issues. A reliable web hosting company should devise a customer service system that responds to complaints within a specified time frame. The technical support team of the web hosting company should be within easy reach by phone, email or through the complaint form on the website. In the name of keeping your customers satisfied with your services, they should be able to interact and talk with customer service personnel to address the problem. On the other hand, to ensure the quality of website that you would like your customers to know, you should be able to reach your technical support team especially during downtime.
Storage Capacity and Amount of Bandwidth
Most of the websites seen efficiently running on the internet are hosted in servers with at least 100MB storage space. This is more than enough disk space used by a lot of website owners. A web hosting service that provides unlimited storage capacity at no additional cost will be a welcome plus.
In terms of bandwidth, the usual 30 GB of bandwidth is more than enough even for a heavy-graphics based and high-traffic website. Experts say that most of the websites will not even use a tenth of this capacity. As in storage capacity, there are web hosting companies that offer unlimited bandwidth in their hosting plans.
Other Perks 
There are web hosting companies for WordPress websites that throw in a lot of additional perks into the hosting packages free of charge. One is the number of email accounts or addresses, number of domains, SQL database, etc. These perks are offered to quell competition a bit and lure website owners to choose their hosting services.
While these perks are welcome, they should not be the determining factor in your choice of the web hosting service provider for your website. More important than the freebies are reliability, expertise and hardware specifications. Since running websites are dynamic, the web hosting company should be able to provide reliable hosting service with 99.9% uptime, expertise on keeping the website visible all the time and high quality server and other hardware accessories to ensure that the contents of the website are safely kept and stored.
Image License: Royalty Free or iStock; source: http://office.microsoft.com/en-us/images/?CTT=97
About the Author: Cedric Loiselle is a highly talented writer providing quality articles for a wide range of niches including Internet marketing, SEO, and other Internet-related topics.
---