The Key Features Of A Great Website
There is so much competition online nowadays and it is becoming progressively difficult to get noticed, the key lies in two things, your actual website design and the way you market yourself. Both issues need to be top notch if you stand any chance of getting the online coverage you need to make a mark in the business world.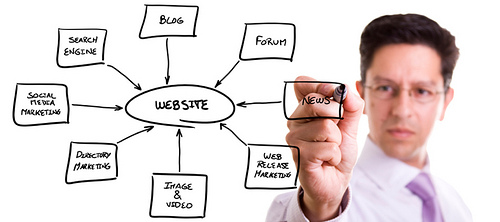 We live in the internet age and thus having a strong website is something of paramount importance. You must spend the right amount of time and money on your website if you, in your mind, have a credible chance of success.
It is just too hard to get noticed and so many businesses have a website for the sake of having a website.
Do some research, check out what the best web design companies are out there and look into forms of online marketing too like search engine optimization and social media advertising.
Both are very important ways to sell yourself and can get you the broadest client base in the shortest space of time.
Just take your time with your website, there is nothing to gain from rushing, make sure it is functional and looks great. There is absolutely nothing worse than a poorly designed website, it can annoy the user and turn many customers away.
Focus
You must ensure that your website is focused, this is the best way to ensure that you attract the client base you need to. There are so many websites out there nowadays and it is important that you focus your content on a particular audience. If you have a product that is targeted at teenagers then it may be a good idea to focus on this market in the tenor of your writing.
There are a lot of ways to go about this and one of the most effective I have found is employing the services of a writer. These people are experts in the English language and can get across what you want to with the minimum of fuss.
They obviously charge a fee but compared to the money you will be making on your website if it is high quality then that is a cost worth paying in my eyes.
Functionality
It is important that your website is function and finding managed VPS hosting, that is effective can often be pretty difficult. There are many different companies out there that offer this service and it is down to you to do the research in order to ensure that the company you choose is best suited to cater for the needs of your website and the projected traffic it will receive.
There is nothing worse than a website that doesn't work properly and that is down to you as a company to prevent it happening.
Attractive
Aesthetically your website has to be attractive and there are many different ways to go about ensuring this is the case. Doing some market research and employing the services of a web designer are pretty much the best two ways of going about it.
Author Info:
Jim is a writer with over 10 years freelance experience. He loves to write about business and how to expand and hone the service a business can provide.
Tagged with: web design tips
---