5 Things That Will Make Your Website More Mobile Friendly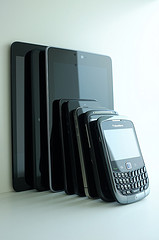 The fastest growing segment of Internet use is mobile phones. Although you website may look great on a PC, people do not have time to sit on a PC for hours (or even a few minutes) to browse. Most people are either in the car, in coffee shops, on the street or out on a trip, and they have carried their smartphones along and not computers.
The question is., "Will your website serve people well even on mobile phones?" You must think of your mobile users when designing your website. If you already have a website, you can make it more mobile friendly without redesigning it.
Here are ways of making your website mobile friendly:
Use Plugins
If you developed your site using WordPress, you can make your website more mobile friendly using plugins. Some WordPress plugins can convert your site's basic elements into smooth mobile site. These plugins create a reduced version of your website for display on mobile devices. Drupal and Joomla based sites also have these kinds of plugins. If you don't want to use plugins, make sure your site is designed to be responsive.
Text Font, Size and Layout
When using a Smartphone or tablet, you have to either squint or zoom in so much to read almost everything. When this happens, you scroll around and often times lose your way. Use bigger than average font sizes on your website to improve readability on smartphones and tablets. Use color that contrasts with your website background to make the text easy to read. Also, format the text in columns so that readers don't have to scroll top-bottom, left-right all the time.
Menus and Buttons
It is common to come across websites whose navigation menu and buttons are too small for your fingers. Sometimes, your fingers might not be big; it is the button that is small. To prevent your target audience from going through the same experience, increase the size of buttons on your website. You should also space out the buttons so that a user does not click on what is not intended. Decrease the number of subpages on the drop down menu. Write short sentences and short paragraphs to make use of white space. This makes your website easy to scan. The whole idea here is to make navigation easy.
Images
Big images make your website load slowly on mobile devices. Mobile screens are usually small prompting the user to scroll down the images before getting to the content. Scale down the size of your images to improve your website's load speed. However, do not make the images so small such that they are pixelated when viewed on a computer.
Hover Elements
Ensure your website features do not rely on hover elements. Although they look great on desktops, hover elements are impossible on mobile devices, especially touch screen phones. Highlights and pop-up windows will most likely get lost on a mobile device. The trick is to make your site purely clickable. Also remove clutter by getting rid of unnecessary images that make the page load slowly. There some graphic packages which do not work on mobile phones. For example iPhones do not process Flash animations.
Industry experts predict that mobile traffic will surpass desktop traffic in the coming years. Test your website on different mobile devices like Androids, iPads, iPhones and other tablets to get a feel of what your readers and website visitors will go through. If you find the whole process difficult, think of it like making everything on your website bolder, bigger, clickable and easy to read on a smaller device.
Author Info: Linnea Reddell is a Project Manager at Minneapolis Web Design. She's looking forward to spending time with friends and family, biking and camping this summer.
---