Zenhost - Responsive Joomla Template for Web Hosting Websites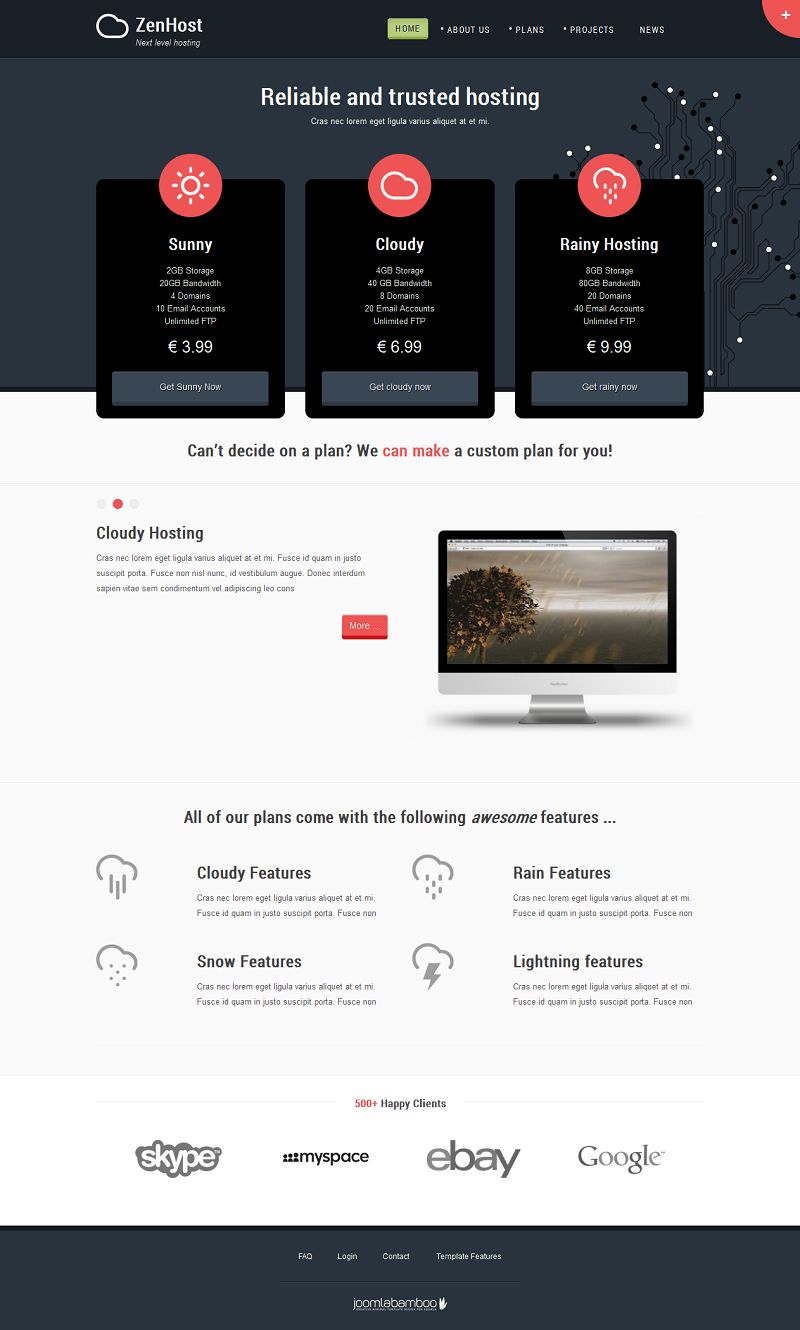 Zenhost is a clean, fast, flexible and responsive Joomla business template from Joomla Bamboo. It is suitable for anyone who offers online products, hosting or other services. This template includes a free Zen Feature Table module that displays information about your products in a super simple table format.
Features:
Built with T3v3 Template Framework
Bootstrap template utilising a myriad of built in Joomla 3 and core Bootstrap functionality.
Optimised for Zentools
Bright and bold styling for our new Zen Featuretable module.
Responsive Joomla template scales to fit your browser or mobile device.
A powerful theming tools using T3's Theme Magic – create an unlimited number of themes
Easily drag elements using the T3 layout control to change the width and layout of modules and positions.
Incredible draggable user interface for creating extremely mega Mega menus
Built in font support and effects
Unified Joomla 2.5 and Joomla 3.0 package
Price: From $40.00
You need to be a member of
JoomlaBamboo Template Club
to download this template. Join Now to download all templates from JoomlaBamboo.
Tagged with: joomla 2.5 template , joomla 3.0 template , joomla hosting template , joomla hosting theme , responsive joomla template
---