IT TheStore 3 Joomla Template, Joomla Ecommerce Theme - IceTheme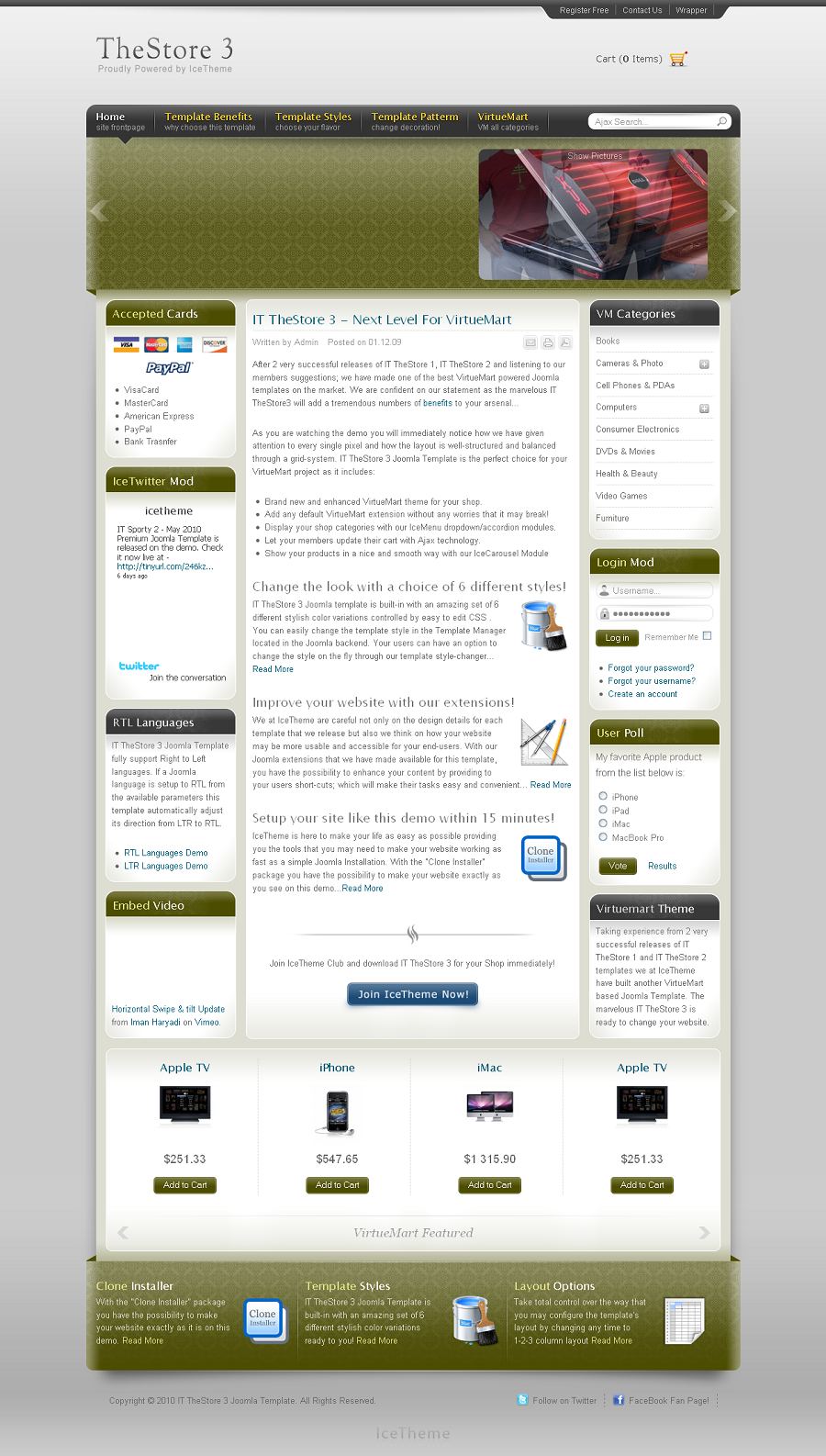 Joomla Template is the perfect choice for your VirtueMart project as it includes:
Brand new and enhanced VirtueMart theme for your shop.
Add any default VirtueMart extension without any worries that it may break!
Display your shop categories with our IceMenu dropdown/accordion modules.
Let your members update their cart with Ajax technology.
Show your products in a nice and smooth way with our IceCarousel Module
Features:
Built in VirtueMart extension (VM theme and extensions ready)
New IceMenu Module with 3 options (dropdown and accordion and ability to display VM categories)
Right-to-Left (RTL) languages fully support
6 Template Styles
9 Template Styles
Modified and improved IceSlideShow module
Ajax Search ready
Purchase Option:
Join the IceTheme Joomla Templates club to download this template.
Tagged with: joomla ecommerce template , joomla virtuemart theme
---