IT TheShop Premium Joomla Ecommerce Template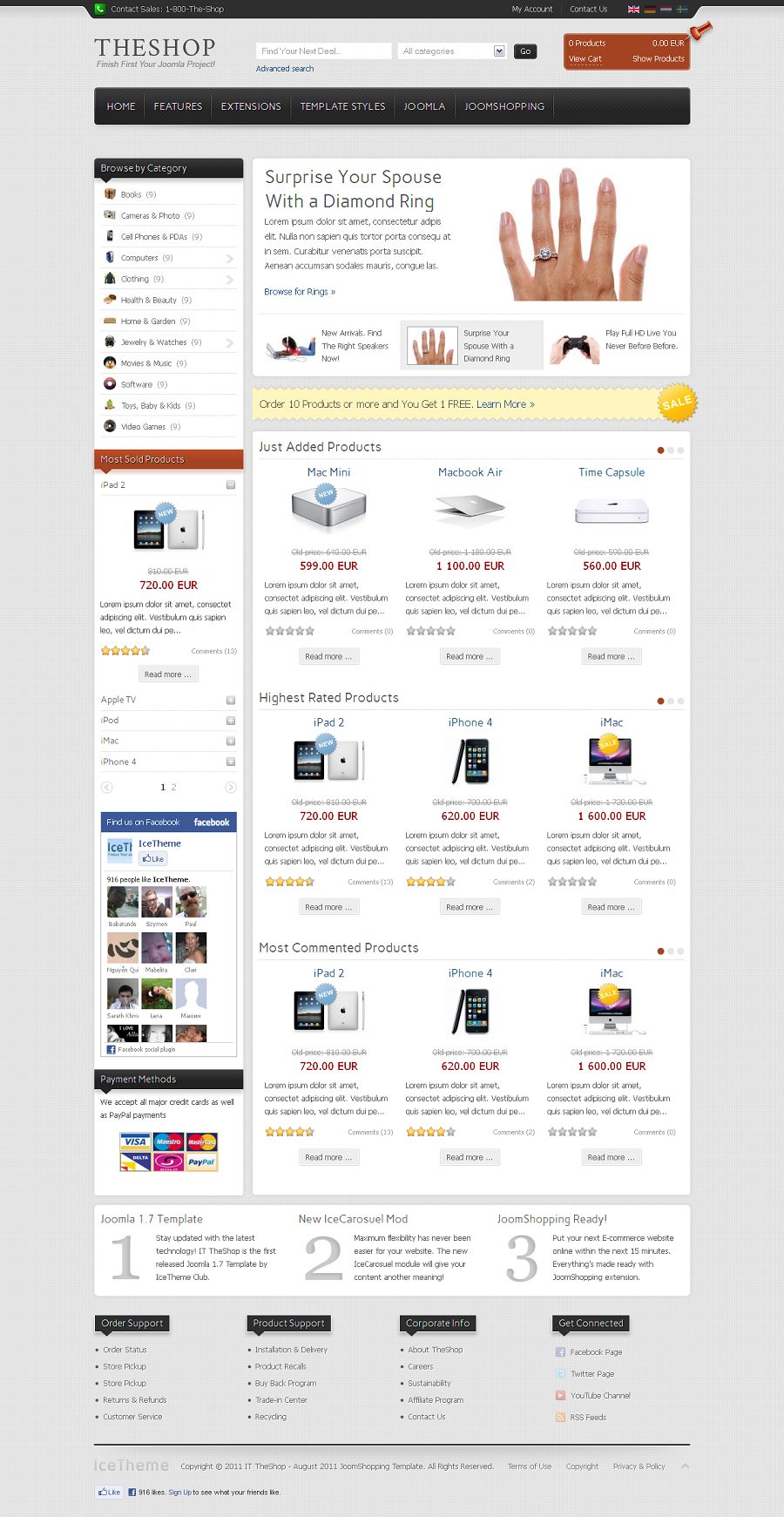 TheShop is a premium Joomla eCommerce template from IceTheme. This template is built-in with the JoomShopping extension and includes all the parts for component and every page is fully tested and customzied for your shop.
IceCarousel, a new module for Joomla has been included in this template and has some very useful parameters to display your Joomla Articles. IT TheShop Template is Joomla 1.6 and Joomla 1.7 compatible.
Features:
Joomla 1.6 and Joomla 1.7 compatible
Get your website exactly as the demo within 10 minutes with the Clone Installer package.
Developed to run fast but the IceSpeed plugin will 400%+ further fasten your website
Tableless design and 100% CSS-based typography
Includes full Framed Photoshop file
Supports all major browsers including FF, IE7-9, Safari, Opera, Chrome etc
Built-in with a rich typography so that you may easy use almost all html codes.
Price: From $39.00
Tagged with: joomla ecommerce template , joomla ecommerce theme
---