MaxBiz2 - Responsive Joomla 3 Template for Business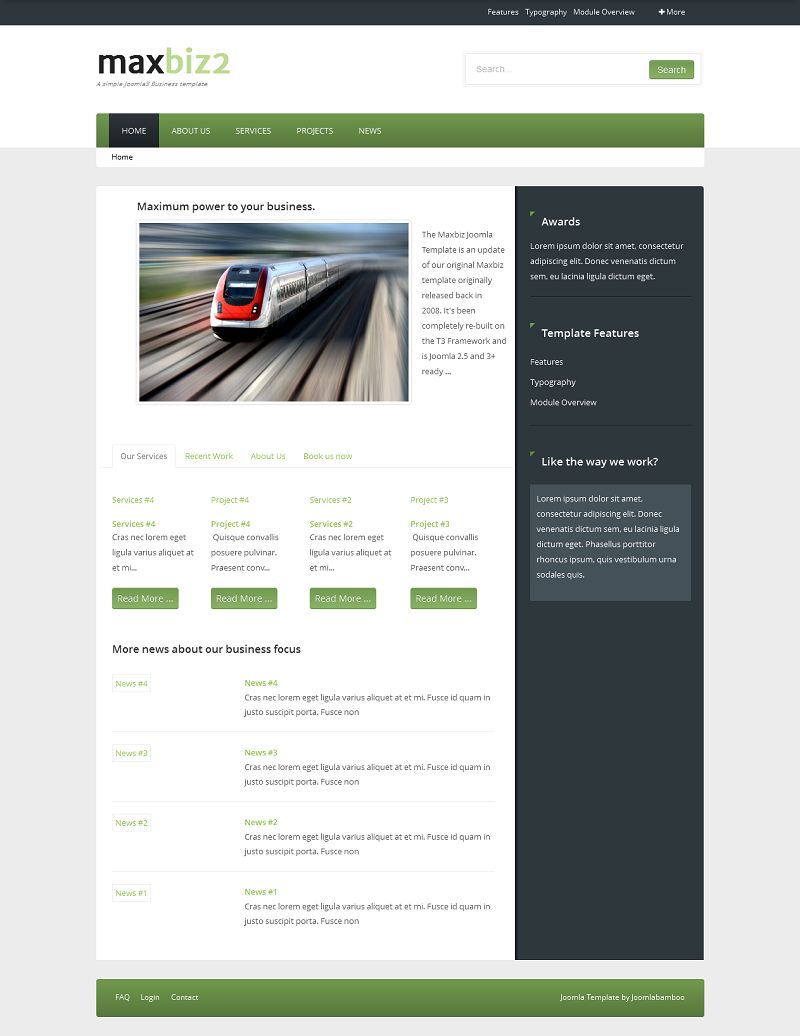 MaxBiz2 is a versatile Joomla Business template from JoomlaBamboo templates club. The color schemes in the MaxBiz2 template can be easily controlled via the Theme Magic control panel. The dropdown and mega menus come with some stellar css and jQuery animations on the dropdown menu.
Features:
Powered by T3 Framework
Theme Magic options panel
Mega Menu with animations
specify the colours for links, dropdown menus, sidebar, footer colours etc
specify fade, zoom, slide and elastic transitions for the drop down effect
Price: From $40.00
You need to be a member of
JoomlaBamboo Template Club
to download this template. Join Now to download all templates from JoomlaBamboo.
Tagged with: joomla 3.0 template , joomla business template , responsive joomla template
---