Arcadia - Responsive Joomla Business Template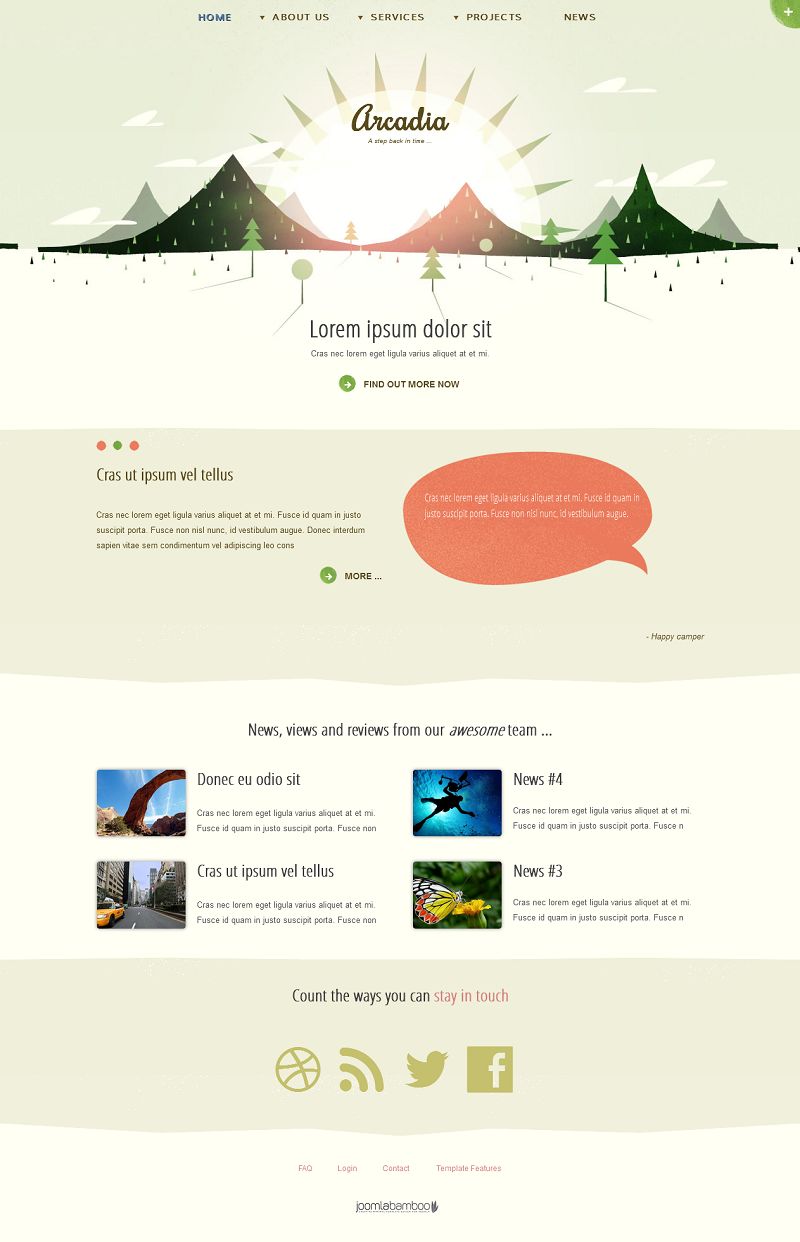 Arcadia is a responsive Joomla 3 Template from JoomlaBamboo club. This fun and creative template features an awesome header design with a unique visual style. Arcadia template is built on the T3 framework and comes with lot of customizable options. It is also compatible with Zenkit v2 with support for K2 component.
Features:
Built for Joomla 2.5 and Joomla 3
Built on the powerful T3 Joomla framework
Mix and match 9 header colours, 9 coloured rows and an assortment of other shapes, colours and textures to create your own style.
Powerful Theme Magic theming options to control the colour of links, headings, text, menu colours and more.
A truly mega Mega menu which makes making complex menus in Joomla a breeze.
Responsive Joomla template – built to scale effortlessly across all and any devices.
Supports Zentools – mult-purpose Joomla module for creating slideshows, grids, lists, carousels and more.
Supports Zenkit – own stand alone K2 templates which transform your K2 content into slideshows, grids, filters, carousels, accordions and more.
Price: From $40.00
You need to be a member of
JoomlaBamboo Template Club
to download this template. Join Now to download all templates from JoomlaBamboo. Membership starts from AUD 45.00
Tagged with: joomla 2.5 template , joomla 3.0 template , joomla business template , responsive joomla template
---