JoomPortfolio - Portfolio Component for Joomla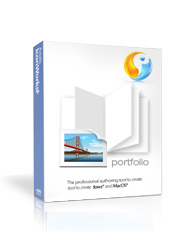 JoomPortfolio is a joomla portfolio component for Joomla CMS, designed to give you an opportunity to arrange your projects and present your works for the visitors of your site. Moreover, it's not necessary to use the component as a portfolio — it can be used as a catalogue for any kind of items.
JoomPortfolio allows you to create a full portfolio of your works and integrate it with your site as a separate section.
Features:
Manage your joomla portfolio sections, categories, items
Create custom fields for each item
Define the number of items to be shown on the page
Show/hide the description of sections and categories
Enter intro text
Edit css for your portfolio
Create a language for your portfolio
Adjust module parameters
Pricing:
Single Usage – $69.00
Unlimited Usage – $89.00
---