Ximenia phpBB3 Style, Premium phpBB3 Style from RocketTheme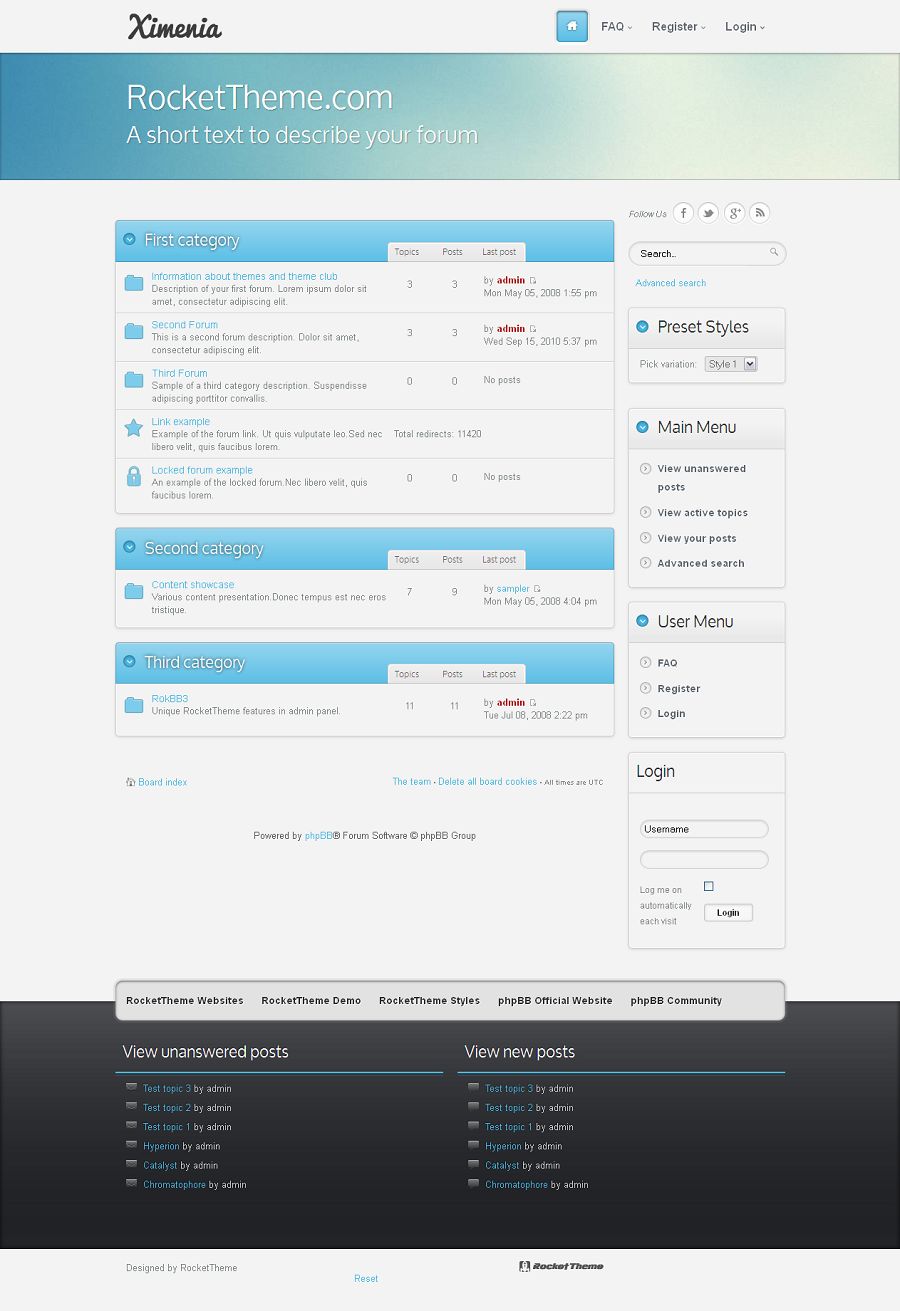 Ximenia is the August 2012 phpBB3 style club release from RocketTheme. It is an elegant, subtle and conservative design, very customizable, with soft tones and shapes to bring focus to your content. The theme is perfect for any corporate-type site that prefers a more moderate, but still visually luring appearance.
Features:
8 Preset Styles
Custom suffixes for Category and Topics lists
RokNavMenu Exporter 1.2 Support
Display modules in Tabs and Headlines
RokBB3 Administration Interface
Extensive configuration options
Fluid Width Support
phpBB3 3.0.10 Compatible
10 Styled and 25 Structural Module Suffixes
Fusion Menu (with RokNavMenu Exporter)
Loading Transitions
Configurable Module Positions
Customizable layout options
FF, Opera, Safari 4, IE7+ Compatible
W3C XHTML 1.0 Transitional.
Purchase Options:
Join the RocketTheme phpBB Styles Club to download this style.
Get all of the 45+ professional phpBB3 Styles developed by
RocketTheme
for a small membership fees as low as $50
---