Refraction Premium PhpBB3 Style by RocketTheme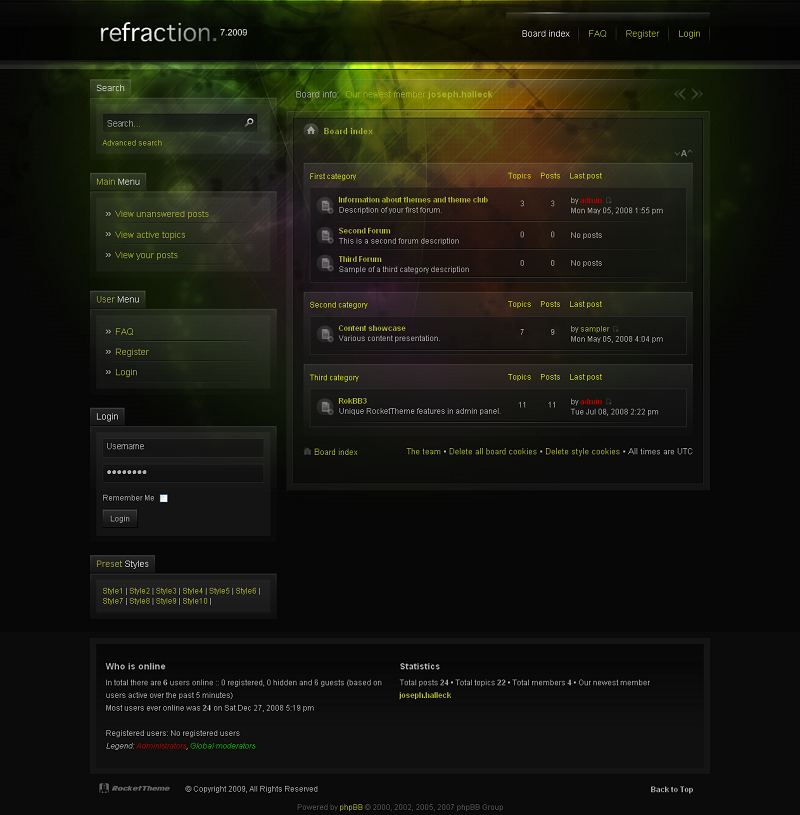 Refraction is a style to inspire and amaze. Utilising transparent overlays over professional and artistic background images produces staggering results, all matched with the perfect colour combination. Its easy to radically change the design with just an image and colour.
Features:
RokMoomenu
RokNavMenu Exporter Support
10 Preset Styles
Transparent design
Admin-based Color Chooser
FF3, Opera 9.6, Safari 3, IE6,7,8 Compatible
Integrated RokBB3 Administration module
3 Customizable layout positions
2 Built-in Menu options
Adobe PNG Source Files Included
W3C XHTML 1.0 Strict
Purchase Options:
Join the RocketTheme phpBB Styles Club to download this style.
Get all of the 45+ professional phpBB3 Styles developed by
RocketTheme
for a small membership fees as low as $50
---