Quantive Premium PhpBB3 Style by RocketTheme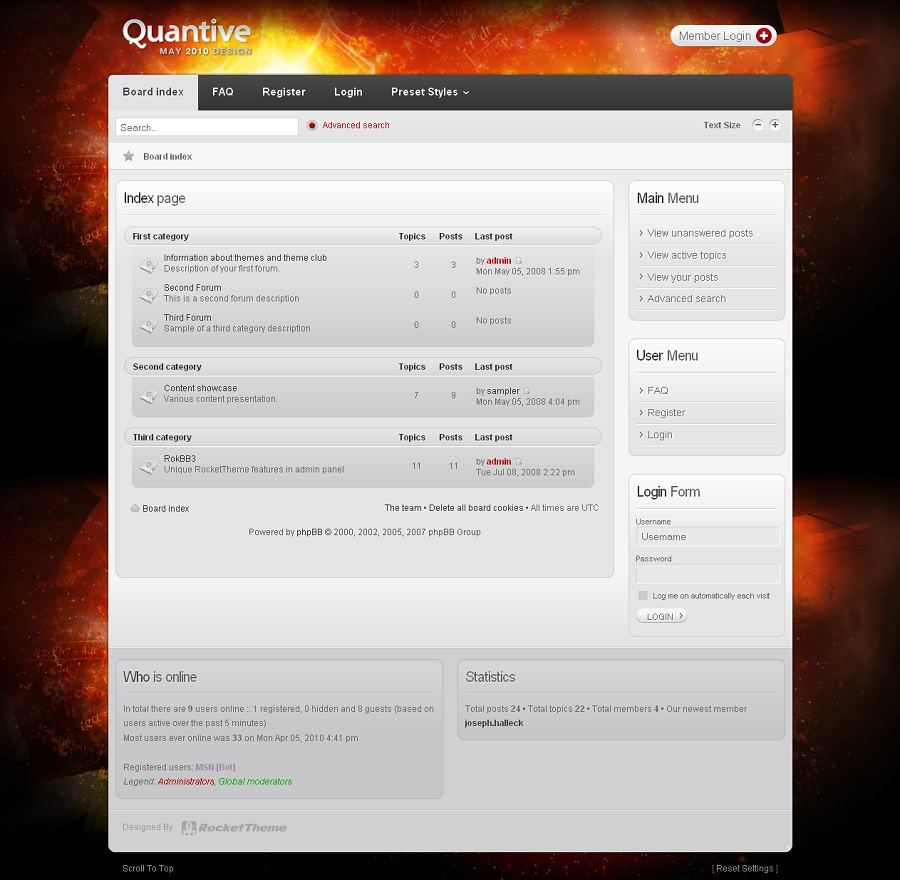 Quantive phpBB Style developed by RocketTheme encapsulates the notion of simply complex, featuring a more subtle and conservative design. Stylistic choice is another key aspect of this style, with its 8 CSS style choices, each of which can come in either light or dark body styling, as noted in the 10 preset style variations, providing true design choice and flexibility.
Features:
10 Preset Styles
RTL Support
Javascript Form Styling
Fusion Menu
RokNavMenu exporter support
Integrated RokBB3 Administration module that gives full control over your forum layout such as color variations. font settings, menu options and much more
4 Customizable layout options
RTL Support
FF3.5, Opera, Safari 4, IE7,8 Compatible
Limited IE6 Support
W3C XHTML 1.0 Transitional
W3C CSS 3 Valid
Purchase Options:
Join the RocketTheme phpBB Styles Club to download this style.
Get all of the 45+ professional phpBB3 Styles developed by
RocketTheme
for a small membership fees as low as $50
---