Paradox Premium phpBB Style from RocketTheme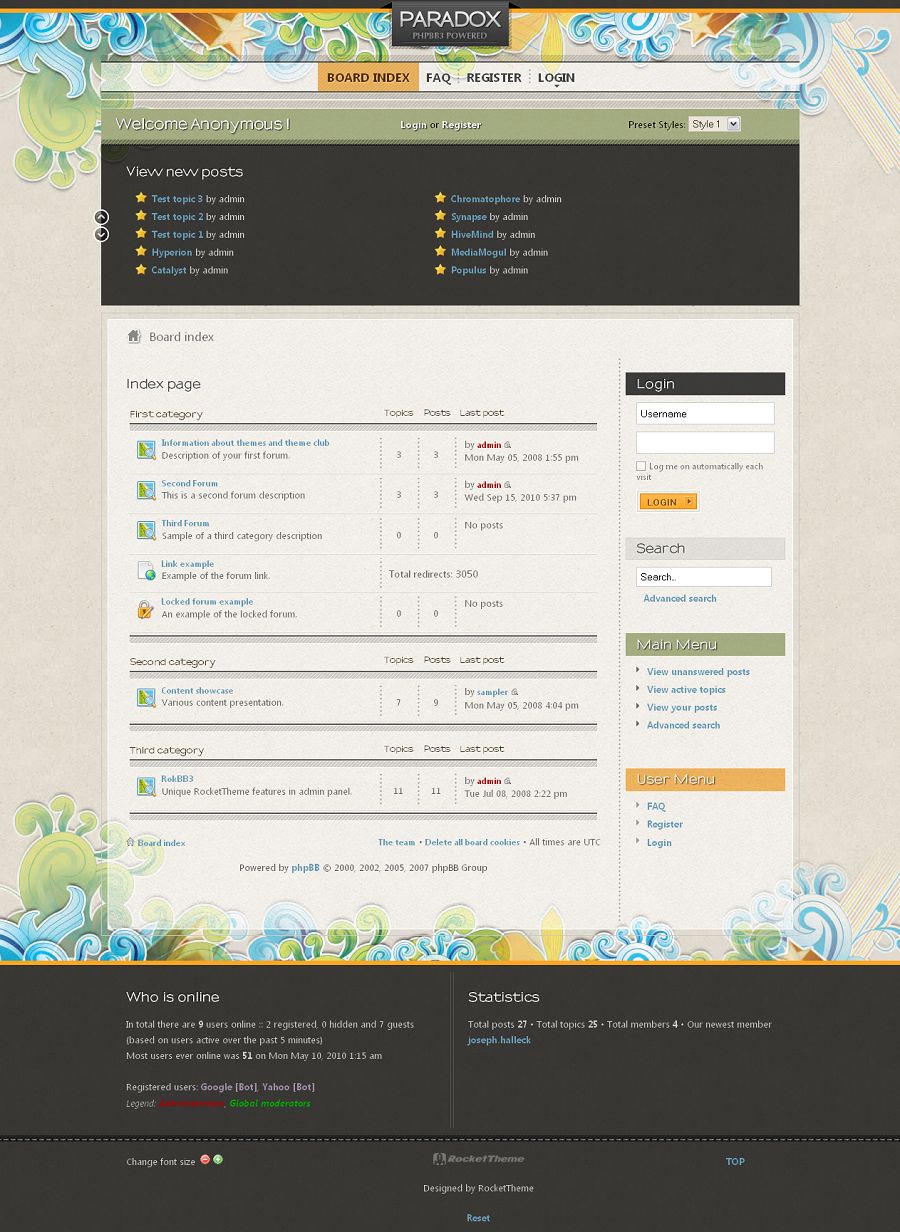 Paradox phpbb3 style combines a dynamic, interactive arsenal with style and beauty; achieved with the functional scrolling modules features and a diverse array of Preset Styles.
The theme's styles have varying background and body levels: High, Medium or Low, combined with the 8 presets, which allow for varied stylistic configuration and appearance.
Features:
Scrolling Module Rows
8 Preset Styles
High, Medium or Low Background Levels
High or Low Body Levels
Fusion Menu
Many Module Positions
16 Module Variations – 25 Combo Possibilities
JS Form Styling
RokNavMenu exporter support
Integrated RokBB3 Administration module
3 Customizable layout options
RTL Support
FF3.5, Opera, Safari 4, IE7,8 Compatible
Limited IE6 Support
W3C XHTML 1.0 Transitional.
Purchase Options:
Join the RocketTheme phpBB Styles Club to download this style.
Get all of the 45+ professional phpBB3 Styles developed by
RocketTheme
for a small membership fees as low as $50
---