Nebulae phpBB3 Style, Premium phpBB Template from RocketTheme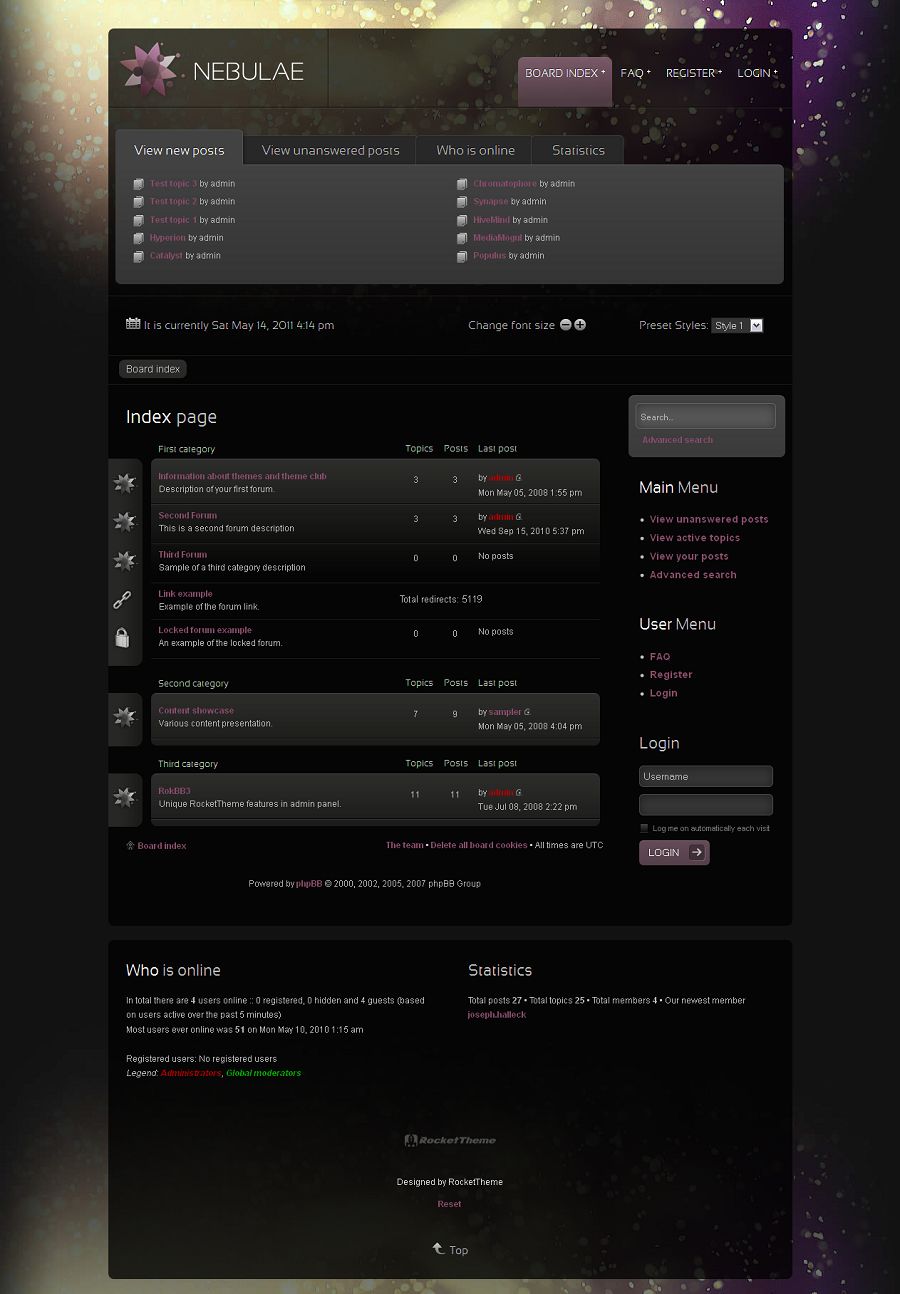 Nebulae premium phpBB3 style, the june, 2011 release from RocketTheme offers a range of unique and stunning variations, with distinct colour schemes and beautiful background. It combines visual sophistication with functionality and power.
Nebulae supports integrated styling for numerous phpbb3 sections, adapting to whichever style variation or module suffix you seek to use. The RokBB3 forms the core of the template with the standard and advanced features that accompany it.
Features:
8 Preset Styles
22 Module Variations
RokTabs Styling
Fusion Menu
Many Module Positions
JS Form Styling
RokNavMenu exporter support
Integrated RokBB3 Administration module
Customizable layout options
FF3.5, Opera, Safari 4, IE7,8 Compatible
W3C XHTML 1.0 Transitional.
Purchase Options:
Join the RocketTheme phpBB Styles Club to download this style.
Get all of the 45+ professional phpBB3 Styles developed by
RocketTheme
for a small membership fees as low as $50
---