Mynxx Premium PhpBB3 Style by RocketTheme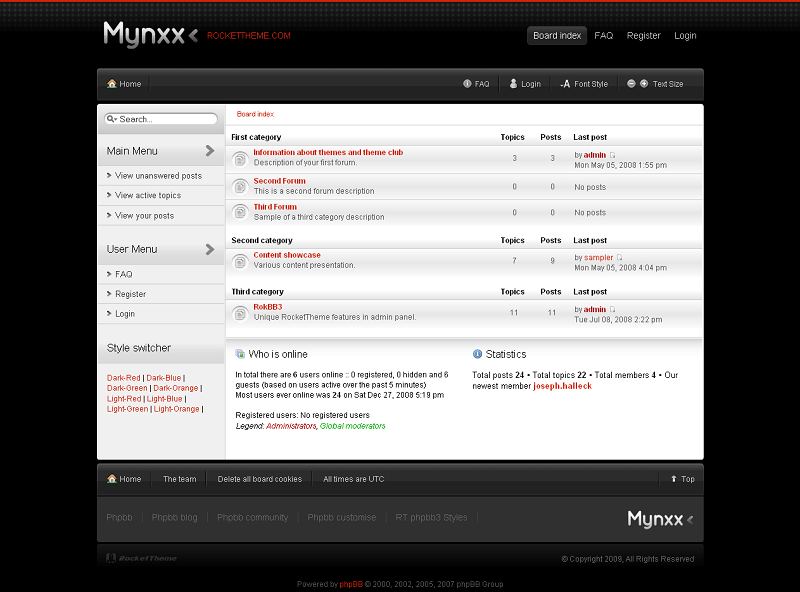 Mynxx is equipped with a fantastic array of features such as support for RokBB3 and RokColorChooser. Mynxx introduces a source ordering layout, which, even the visual aspect of the template is left column, main column, right column, the actual code itself places the main column first so that the search engine crawler will come across your main content first and process that.
Features:
Source Ordered Layout
RokMoomenu
8 Preset Styles
FF3, Opera 9.6, Safari 3, IE6,7,8 Compatible
Color Chooser
Integrated RokBB3 Administration module
3 Customizable layout positions
2 Built-in Menu options
Adobe PNG Source Files Included
W3C XHTML 1.0 Strict
Purchase Options:
Join the RocketTheme phpBB Styles Club to download this style.
Get all of the 45+ professional phpBB3 Styles developed by
RocketTheme
for a small membership fees as low as $50
---