Modulus - July 2011 phpBB3 Style from RocketTheme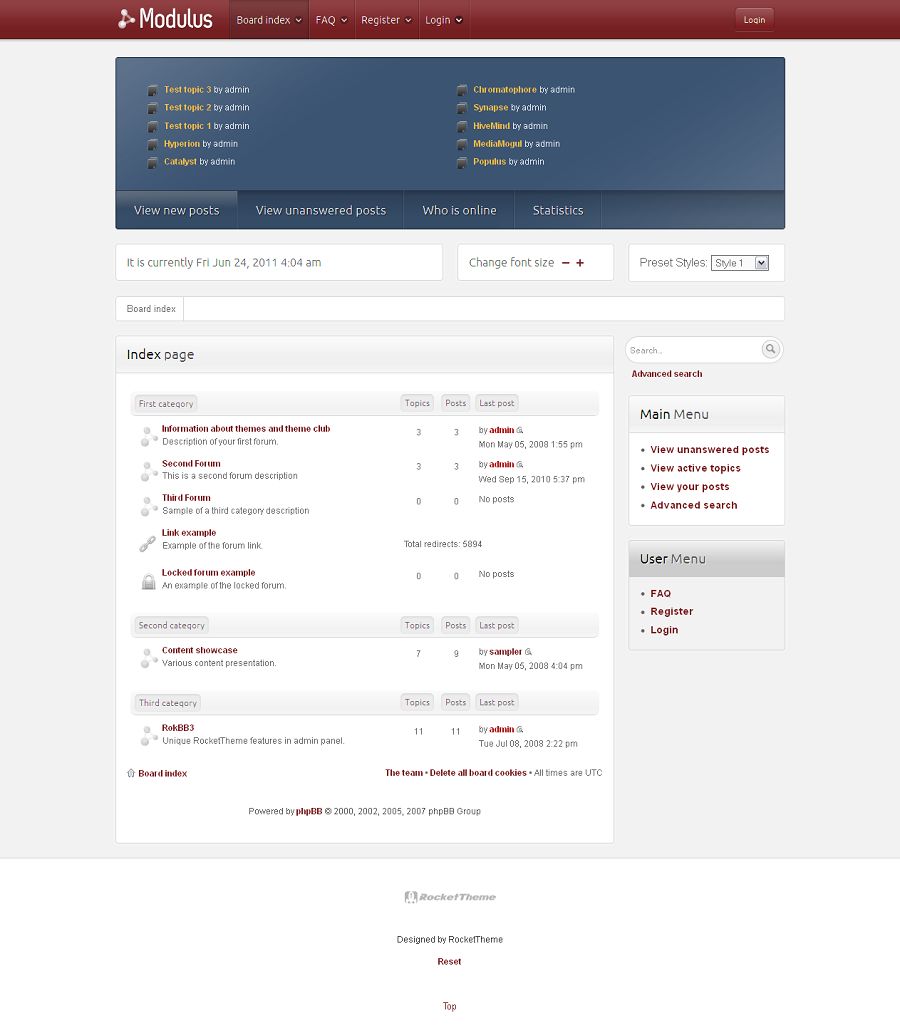 Modulus phpBB3 Style from RocketTheme features ease of stylistic choice at its core, with the Color Chooser that facilitates the swift customization of the template style. An impressive array of features in conjunction with the standard and advanced controls provided by the RokBB3, creates a perfectly designed template to develop a beautiful online presence.
Features:
12 Preset Styles
28 Module Variations
RokTabs Styling
Color Chooser
Fusion Menu
Loading Transitions
Many Module Positions
JS Form Styling
RokNavMenu exporter support
Integrated RokBB3 Administration module
Customizable layout options
FF3.5, Opera, Safari 4, IE7,8 Compatible
W3C XHTML 1.0 Transitional.
Purchase Options:
Join the RocketTheme phpBB Styles Club to download this style.
Get all of the 45+ professional phpBB3 Styles developed by
RocketTheme
for a small membership fees as low as $50
---