Life Journey Premium phpBB3 Style from Shape5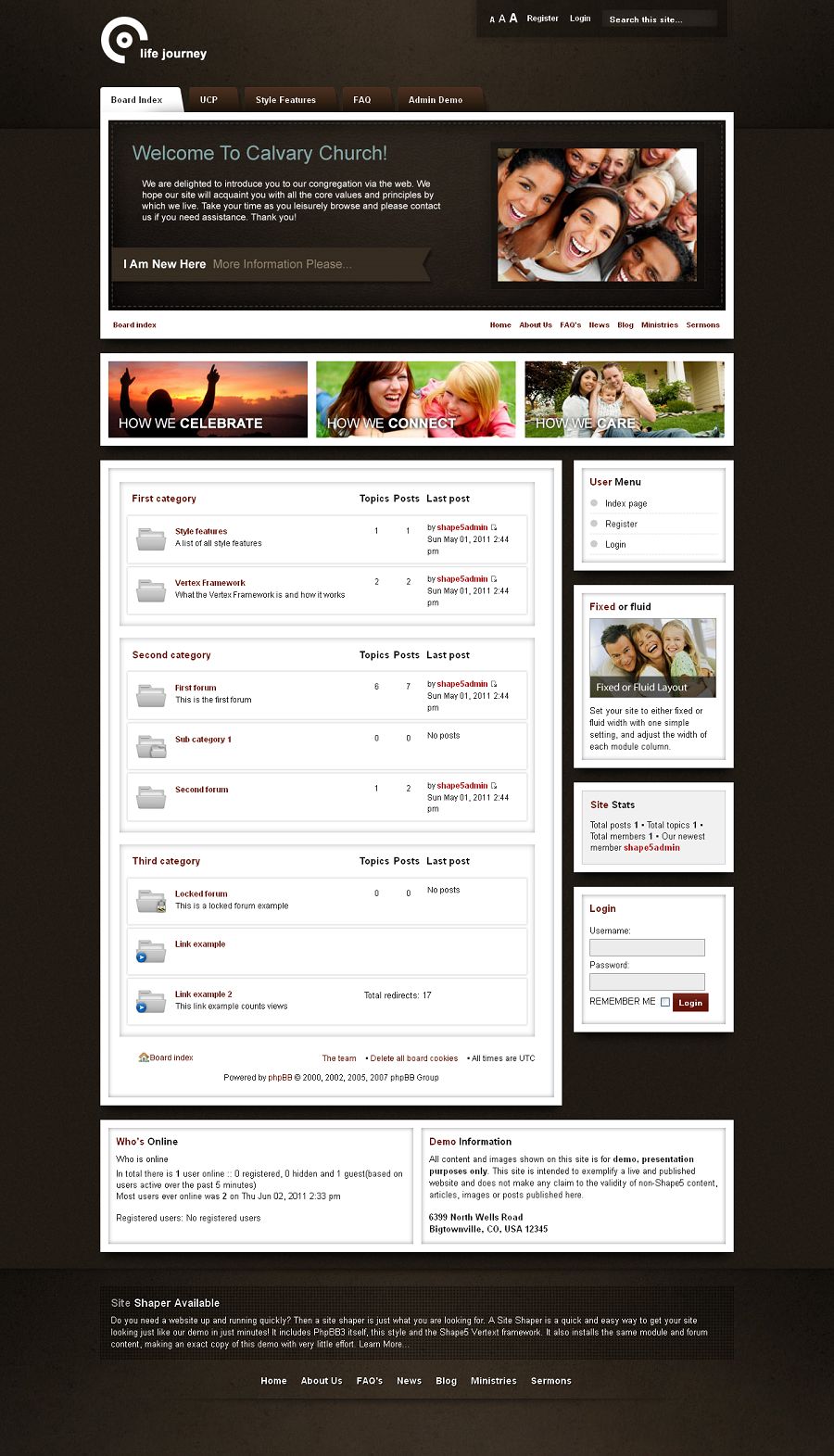 Life Journey is the May 2011 PhpBB3 Style release from Shape5 phpBB3 club. It is designed for a church or ministry website, but can also be used for any other type of site. This style comes packed with goodies to help any church easily gain a web presence.
Features:
100% tableless CSS
Validates with XHTML 1.0 Transitional
Validates with CSS Level 3
64 block code positions & 3 styles
Sliced PSDs included
Site Shaper available (PhpBB install that includes demo data)
Select Fixed or Fluid
Custom Highlight Color
Fixed Tabs
Font Resizer
Google Fonts Enabled
Multibox Enabled
Tooltips Enabled
Mobile Device Support
RTL Language Support
Show/Hide the sidebar modules
What side should the sidebar appear on, left or right
Up to 8 custom HTML block code elements
SEO Optimized – main content called before the left and right columns are called
Vertex Menu System: Drop Down, Fading, Scroll Down or Suckerfish
Compatible with IE7+, Firefox 1.5+, Opera 9+, Safari, Advant, Chrome
Pricing:
Join the Shape5 phpBB Styles Club to download this template.
Tagged with: shape5 phpbb3 style
---