Kirigami phpBB3 Style, Premium phpBB3 Style from RocketTheme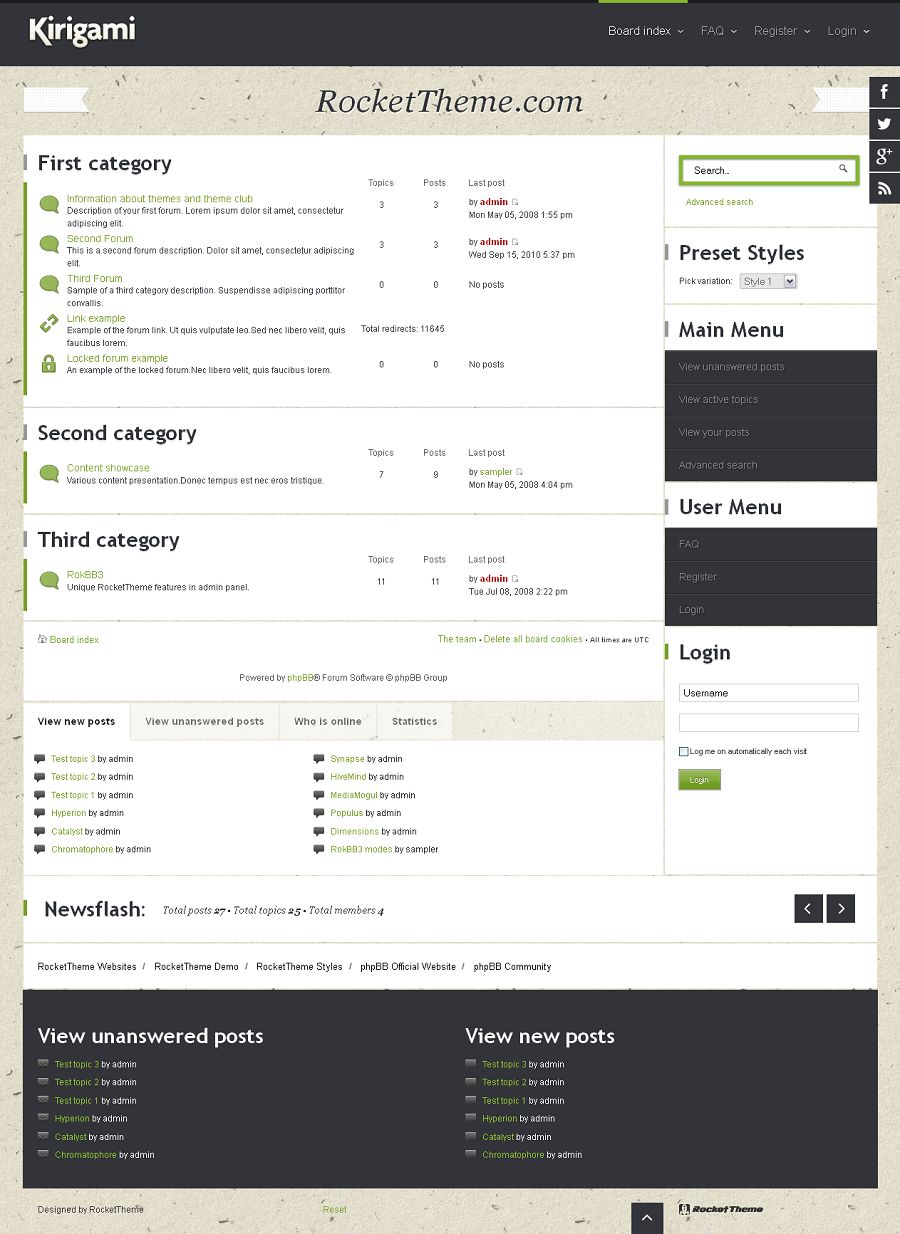 Kirigami is the September 2012 phpBB3 club style release from RocketTheme. Kirigami is a responsive phpBB3 style, built in conjunction with the RokBB3. The next generation layout and structure compliments the beautiful and intricate design of the style, with many features such as Headlines and Tabs, and others.
Features:
Responsive Layout
10 Preset Styles
Display modules in Tabs and Headlines
Tabs and Headlines Responsive Layout
RokBB3 Administration Interface
Extensive configuration options
phpBB3 3.0.10 Compatible
10 Styled and 25 Structural Module Suffixes
Various Module Positions
Loading Transitions
Configurable Module Positions
Customizable layout options
FF, Opera, Safari 4, IE8+ Compatible
W3C XHTML 1.0 Transitional.
Purchase Options:
Join the RocketTheme phpBB Styles Club to download this style.
Get all of the 45+ professional phpBB3 Styles developed by
RocketTheme
for a small membership fees as low as $50
---