Kinetic Premium PhpBB3 Style by RocketTheme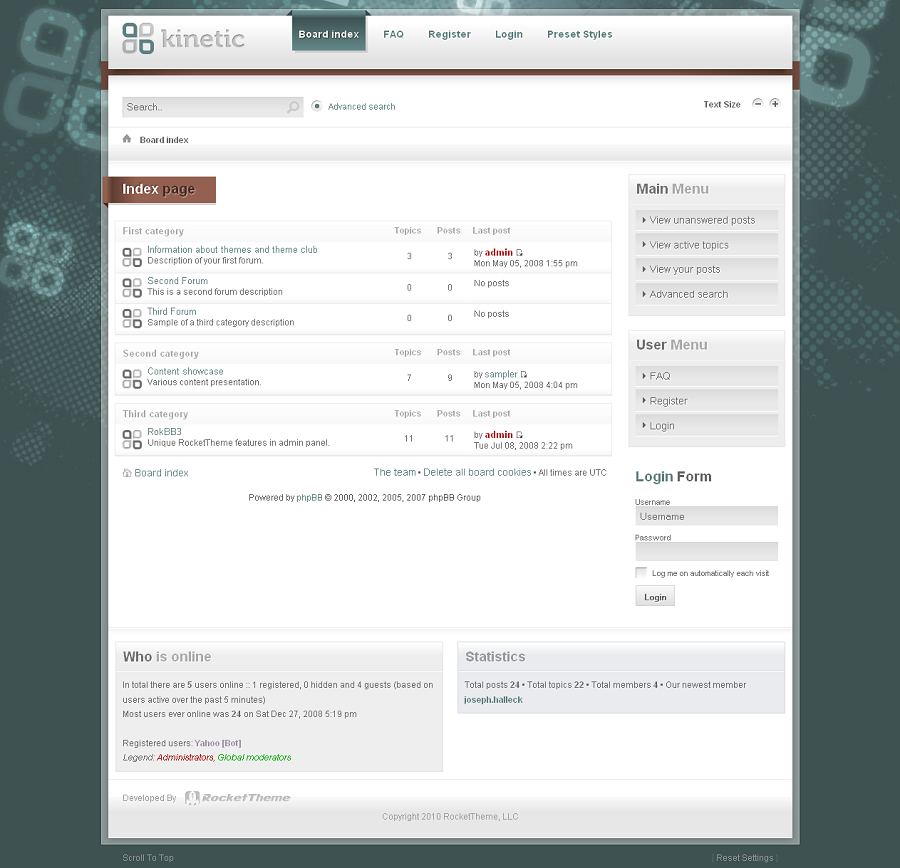 Kinetic phpBB Style has a versatile and flexible design, styled with scrupulous precision. The theme's impressive collection of preset styles, and complimentary module variations are key to the design's appeal.
Kinetic offers a wide array of layout configurations for displaying your content. Powered RokBB3 administration module, you have full control over your forum layout such as color variations. font settings, menu options and much more. Everything is fully configurable with just a few clicks.
Features:
Javascript Form Styling
Fusion Menu
RokNavMenu exporter support
Integrated RokBB3 Administration module
4 Customizable layout positions
8 Preset Styles – 3 Detail Levels
RTL Support
FF3.5, Opera, Safari 4, IE7,8 Compatible
Limited IE6 Support
W3C XHTML 1.0 Transitional. W3C CSS 3 Valid
Purchase Options:
Join the RocketTheme phpBB Styles Club to download this style.
Get all of the 45+ professional phpBB3 Styles developed by
RocketTheme
for a small membership fees as low as $50
---