Clarion phpBB3 Style, Premium phpBB3 Style from RocketTheme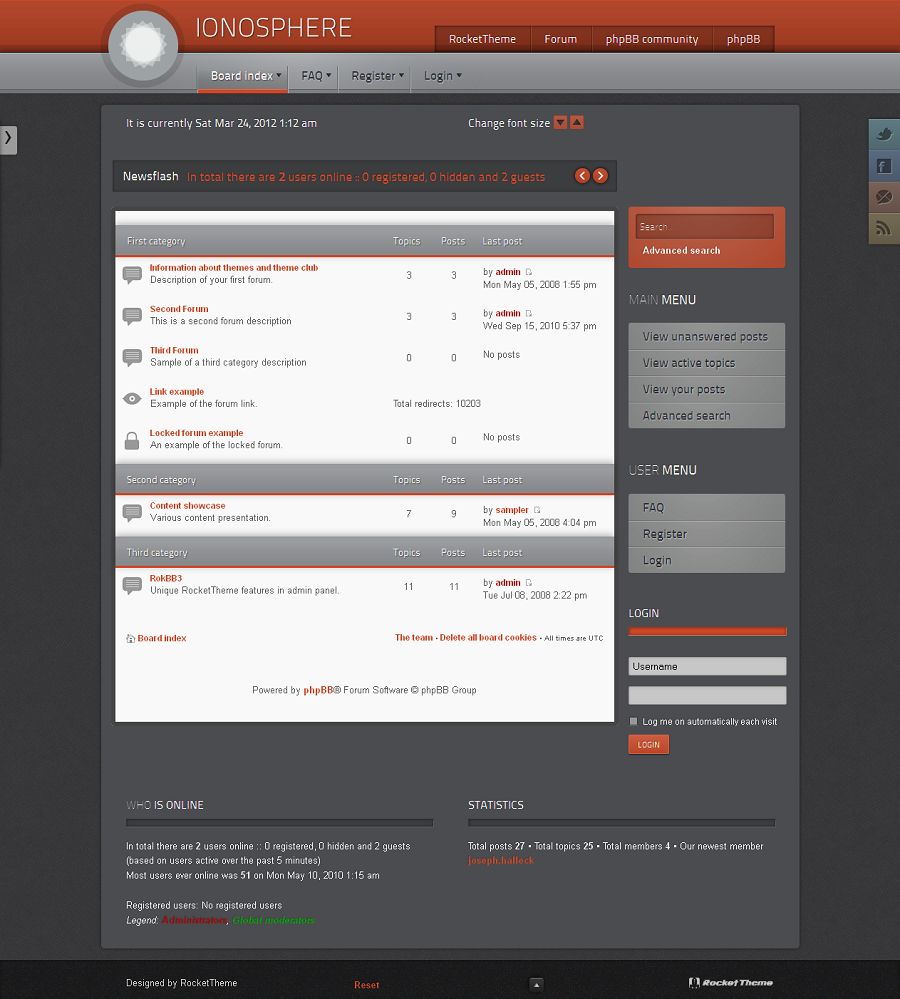 Ionosphere is the April 2012 phpBB3 style from RocketTheme. It is an incredibly versatile style that places the artist's palette in your hands, through the most comprehensive Color Chooser system to date.
The color selection system is completely dynamic, with just a few color choices, the template calculates the appropriate tone; in conjunction with background pattern parameters.
Features:
Color Chooser
Color Based Imageset
12 Preset Styles
Refreshed RokBB3 Administration Interface
Extensive configuration options
Fluid Width Support
RokTabs Styling
RokNewsPager Styling
RokNewsFlash Styling
phpBB3 3.0.10 Compatible
11 Styled and 26 Layout Module Suffixes
Fusion Menu (with RokNavMenu Exporter)
Loading Transitions
Configurable Module Positions
Customizable layout options
FF, Opera, Safari 4, IE7+ Compatible
W3C XHTML 1.0 Transitional.
Purchase Options:
Join the RocketTheme phpBB Styles Club to download this style.
Get all of the 45+ professional phpBB3 Styles developed by
RocketTheme
for a small membership fees as low as $50
---