Infuse Premium PhpBB3 Style by RocketTheme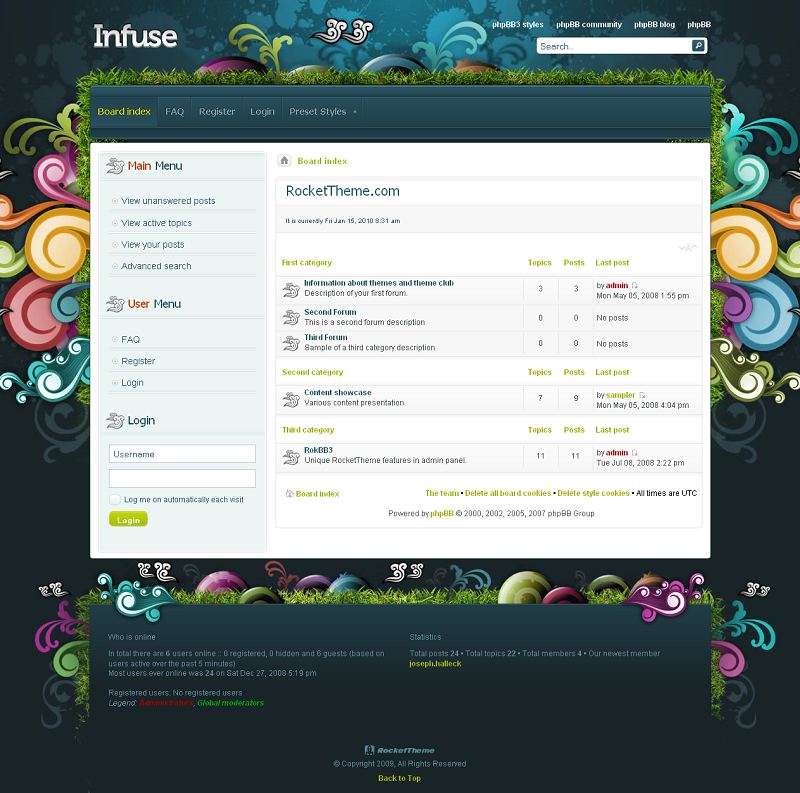 Infuse Style is an infusion of artistic flair and functionality. The theme boasts six, individual and unique, style variations, meticulously constructed to perfection.
The theme is accompanied by 6 Style Variations, each with 3 different background options, culminating in a total of 18 possible combinations.
Features:
6 Style Variations
18 Background Combinations
SEO Optimised Layout
Javascript Form Styling
Fusion Menu
RokNavMenu exporter support
Integrated RokBB3 Administration module
3 Customizable layout positions
Adobe PNG Source Files Included
W3C XHTML 1.0 Strict
Purchase Options:
Join the RocketTheme phpBB Styles Club to download this style.
Get all of the 45+ professional phpBB3 Styles developed by
RocketTheme
for a small membership fees as low as $50
---