Hybrid phpBB3 Style, Premium phpBB Theme by RocketTheme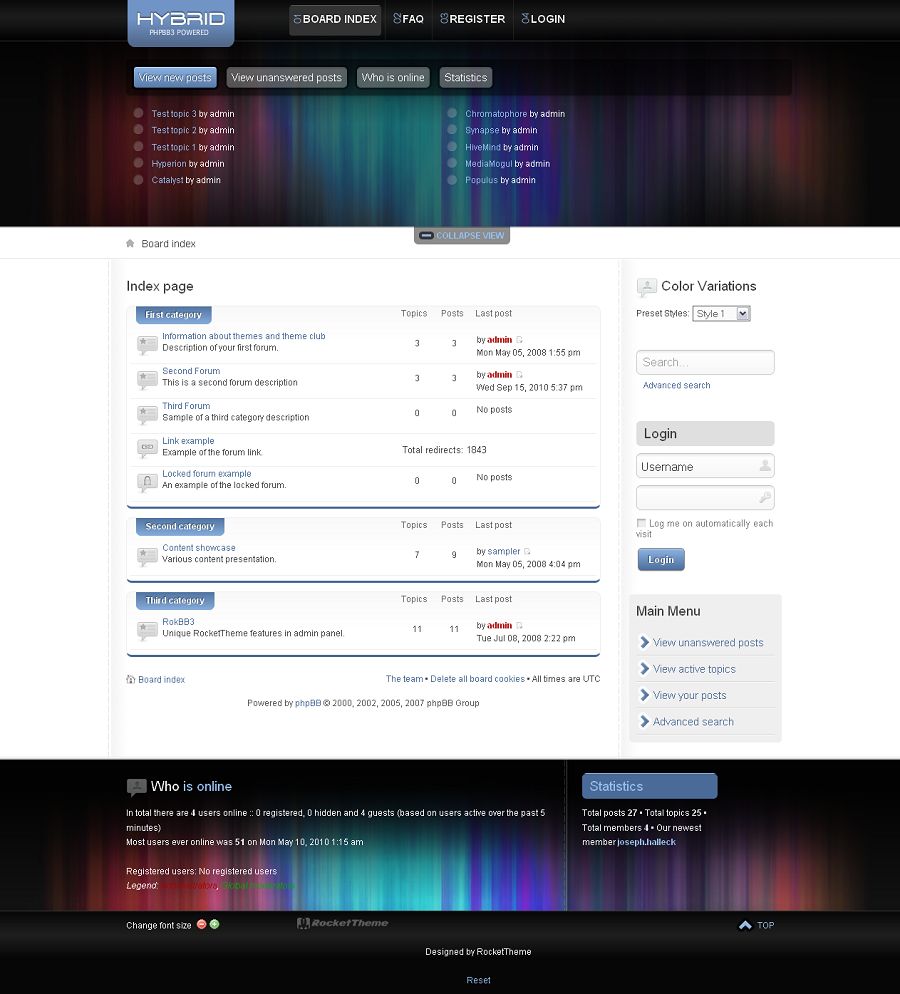 Hybrid is a feature rich phpBB3 Style from RocketTheme with vibrant and adaptable design. The theme is divided into several independent color zones, for a truly dynamic appearance.
The design has 12 header styles, 12 footer styles, and 5 body color & accent styles, allowing for great diversity in stylistic possibility. Configure these via the RokBB3 Administration Module.
Features:
15 Preset Styles
12 Header and Footer Styles
5 Body Color and Accent Styles
Tabbed modules
Fusion menu
JS Form Styling
Google Web Fonts
RokNavMenu exporter support
Integrated RokBB3 Administration module
3 Customizable layout options
RTL Support
FF3.5, Opera, Safari 4, IE7,8 Compatible
Limited IE6 Support
W3C XHTML 1.0 Transitional.
Purchase Options:
Join the RocketTheme phpBB Styles Club to download this style.
Get all of the 45+ professional phpBB3 Styles developed by
RocketTheme
for a small membership fees as low as $50
---