Halcyon - Premium phpBB3 Style from RocketTheme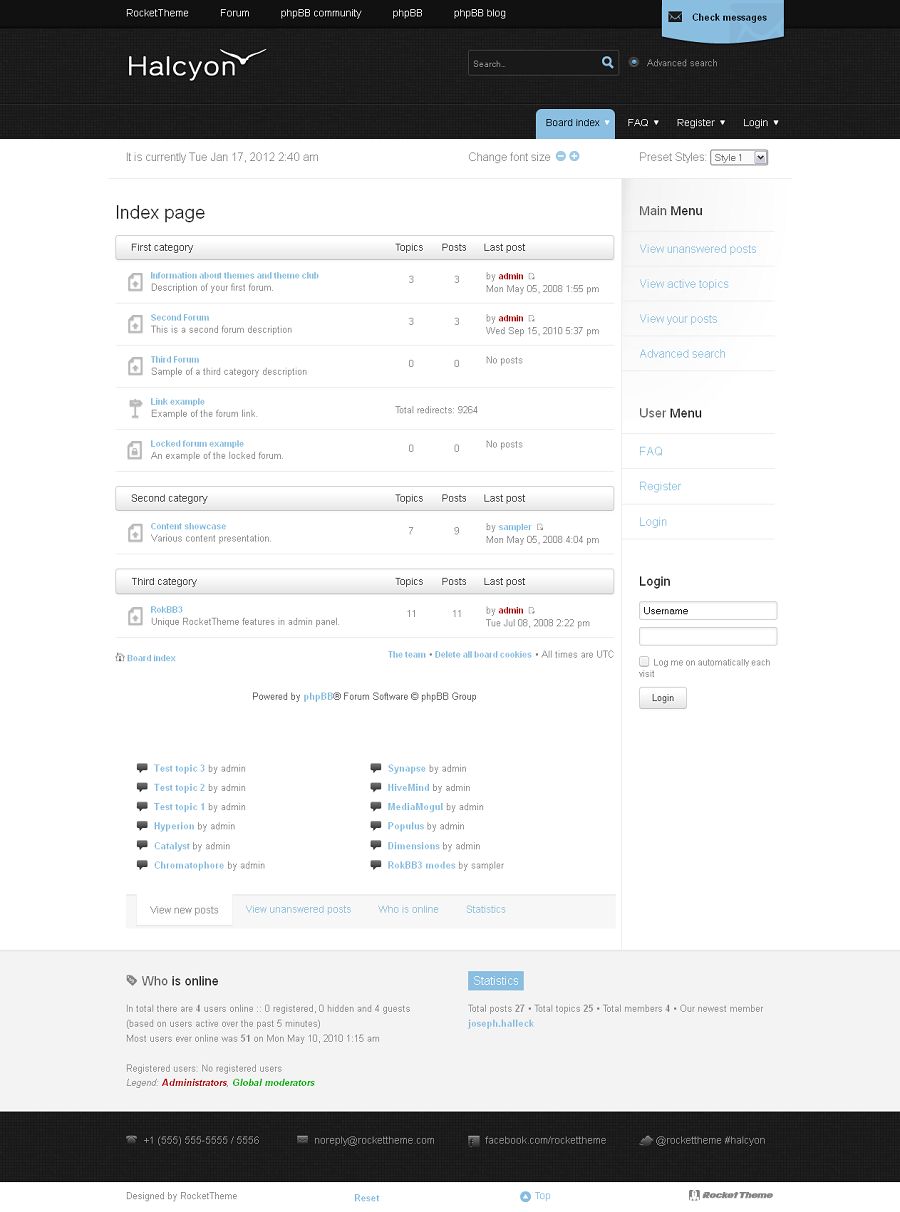 Halcyon is a premium phpBB3 template from RocketTheme. It is elegant and subtle, reflecting a conservative design direction, perfect for deployment on a professional or commercial forum, or as an excellent platform for extensive and individual customization.
Halcyon phpBB3 Style has integrated styling for RokTabs and RokNewsPager. It is based on the RokBB3 Administration Module, providing ready access to its rich feature set such as an extensive administrator interface.
Features:
Additional Menus
10 Preset Styles
Color Chooser
Extended configuration options
Fluid Width Support
RokTabs Styling
RokNewsPager Styling
phpBB3 3.0.10 Compatible
59 Structural and Stylistic suffixes
Fusion Menu (with RokNavMenu Exporter)
Loading Transitions
Configurable Module Positions
RokNavMenu exporter support
Integrated RokBB3 Administration module
Customizable layout options
FF, Opera, Safari 4, IE7+ Compatible
W3C XHTML 1.0 Transitional.
Purchase Options:
Join the RocketTheme phpBB Styles Club to download this style.
Get all of the 45+ professional phpBB3 Styles developed by
RocketTheme
for a small membership fees as low as $50
---