Fusion Premium PhpBB3 Style from Shape 5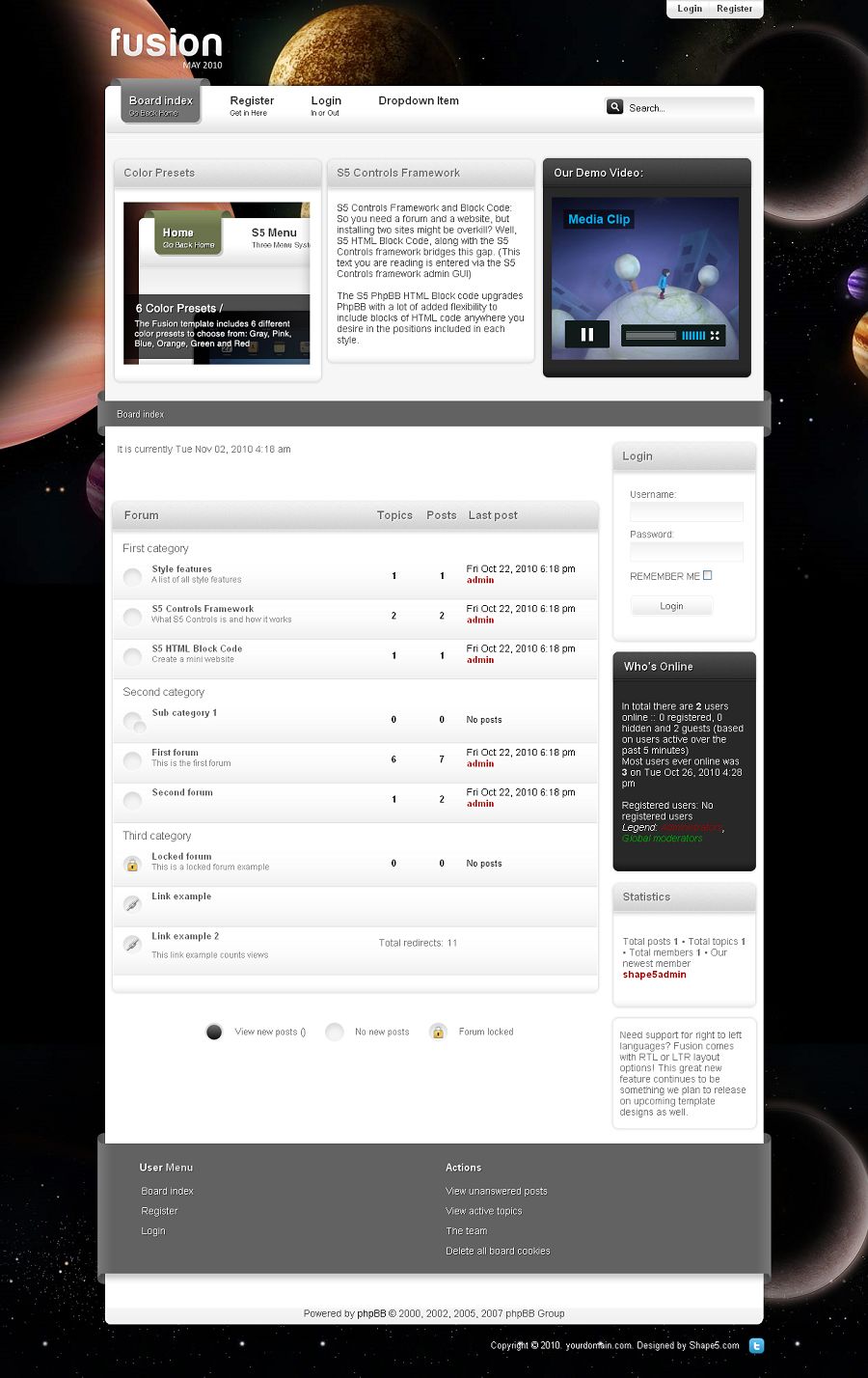 Fusion PhpBB3 Style brings you a modern design and layout with the option to choose 1 of six color presets! This style includes the S5 Box Login, fixed or fluid layout, set your own background images, optimized for SEO and so much more! Be sure to browse through the entire demo to see all the features included!
Features:
100% tableless CSS
Validates with XHTML 1.0 Transitional
Validates with CSS Level 3
23 block code positions
Sliced PSDs included
Site Shaper available (PhpBB install that includes demo data)
Select Fixed or Fluid
Choose a background color
Top background image
Background image
Bottom background image
Show/Hide the sidebar modules
What side should the sidebar appear on, left or right
Up to 8 custom HTML block code elements
SEO Optimized – main content called before the left and right columns are called, pure CSS no JS
jQuery powered menu systems styles: Drop Down, Fading, Scroll Down or Suckerfish
Custom page and column widths
Compatible with, IE7+, Firefox 1.5+, Opera 9+, Safari, Advant and Chrome
Pricing:
You Need to be a member of Shape5 phpBB Styles Club to download this template.
Tagged with: shape5 phpbb3 style
---