Clarion phpBB3 Style, Premium phpBB3 Style from RocketTheme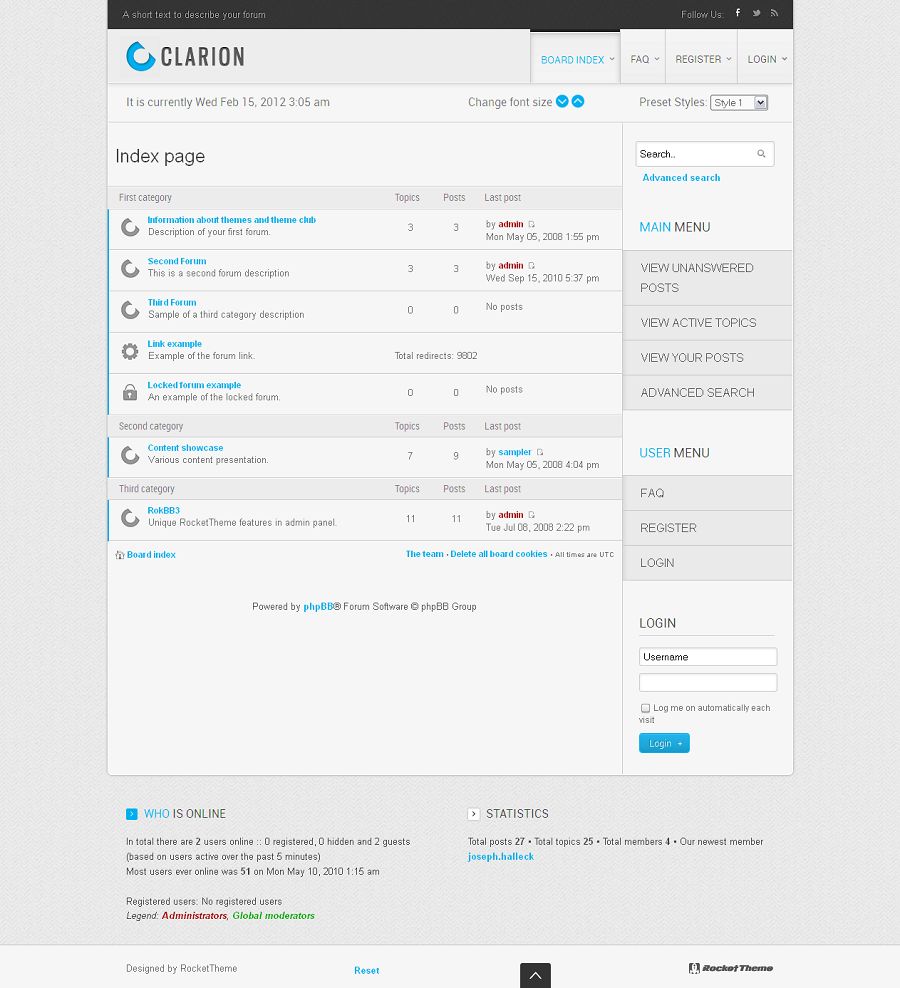 Clarion is a premium phpBB3 style from RocketTheme, primed for business use or as a platform for extensive individual customization. It has a range of powerful, flexible and intuitive features and functions including Color Chooser based imagesets. Refreshed administrative interface offers a user friendly control panel for intricately customizing the template layouts.
Features:
Color Chooser Based Icons
12 Preset Styles
Refreshed RokBB3 Administration Interface
Extensive configuration options
Fluid Width Support
RokTabs Styling
RokNewsPager Styling
phpBB3 3.0.10 Compatible
26 Structural & 12 Stylistic suffixes
Fusion Menu (with RokNavMenu Exporter)
Loading Transitions
Configurable Module Positions
Customizable layout options
FF, Opera, Safari 4, IE7+ Compatible
W3C XHTML 1.0 Transitional.
Purchase Options:
Join the RocketTheme phpBB Styles Club to download this style.
Get all of the 45+ professional phpBB3 Styles developed by
RocketTheme
for a small membership fees as low as $50
---